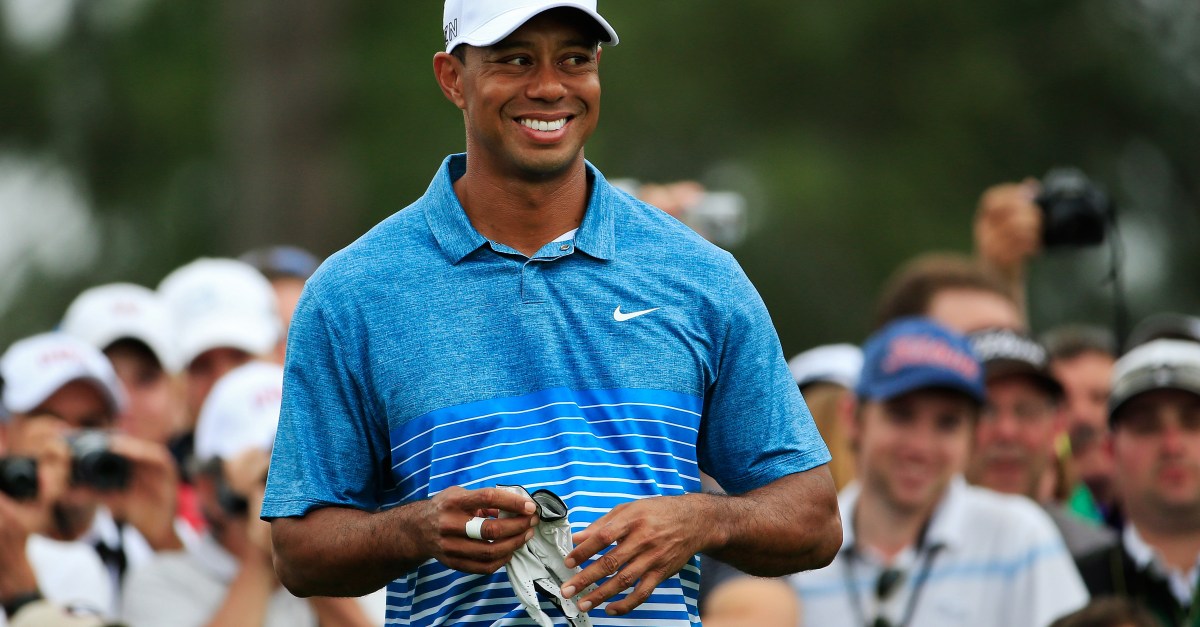 Jamie Squire/Getty Images
Photo by Jamie Squire/Getty Images
Tiger Woods is easily one of the greatest golfers of all-time and he's one of the greatest overall athletes of all time, and he's reportedly coming back to the sport he once dominated.
Noah Sharfman of TigerWoods.com is reporting that after nine months away from competitive, professional golf, the Sunday legend himself will be making his return to the sport that made him one of the most iconic athletes in the world.
Woods is the host of the 2017 Hero World Challenge, which will take place in the Bahamas from Nov. 30 to Dec. 3, and that's the tournament that will see him make his return.
Woods commented on his return, which is notable since it will be the first chance fans — and opponents — will be able to get a chance to see him after a back injury.
"I am excited to return to competitive golf at the Hero World Challenge," Woods said. "Albany is the perfect setting and it will be great to join this outstanding field. I want to thank Pawan Munjal and Hero MotoCorp for their continued support of this tournament and my foundation. I would also like to thank the fans for their unwavering support during my injury."
The Hero World Challenge will certainly be a test for Woods, especially coming off his injury. Here's how Rob Goldberg of Bleacher Report explains the tournament:
The Hero World Challenge is an exclusive 18-player tournament that includes the top four players in the world rankings and 16 of the top 25. Woods earned a spot as a host, while Daniel Berger filled out the list as an exemption.
The last time Woods was in the Hero World Challenge he finished 15th out of 17 golfers who completed four rounds. He ended 2016 as the 652nd ranked golfer in the world, which shows you how far he's fallen since his scandalous cheating on his wife became public and as a result of injuries.
For context, he has been ranked as the No. 1 golfer in the world for a total of 683 weeks over his historic career.