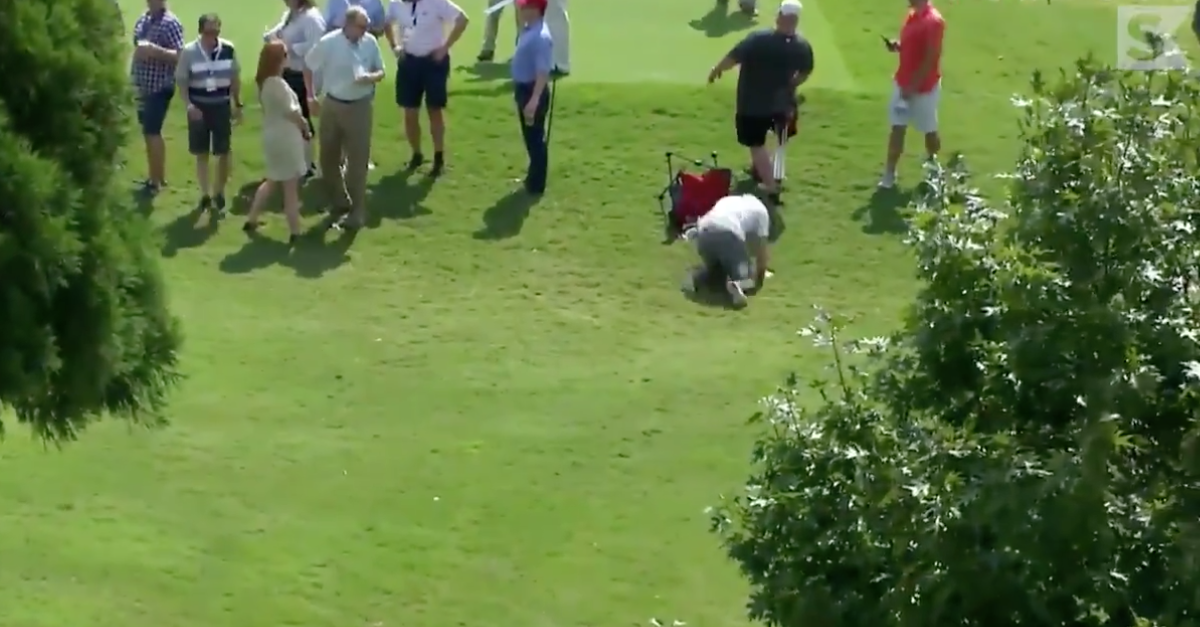 @Skratch/twitter
At the Tour Championship, the 30 players on tour took to East Lake to improve on their already successful seasons. These are some of the best players in the world, but that doesn't mean they aren't capable of hitting shots just like us. Take this shot from Jhonathan Vegas on the par-4 8th hole as our latest example.
This is wonderful. The improvised camerawork on a shank is always amazing, but the ball (possibly) grazing the fan and startling him to the point of knocking him out of his chair is the cherry on top. The best part is the fan wasn't even a spectator on the same hole Vegas was playing. Thankfully he seemed to be okay, but I can't help but think of the scene around that guy. Imagine you're watching the action on one hole and the guy sitting next to you gets knocked over by an errant tee shot. It's beautiful. I love it.
Vegas went on to bogey the hole. Hopefully he gets his swing back on track.