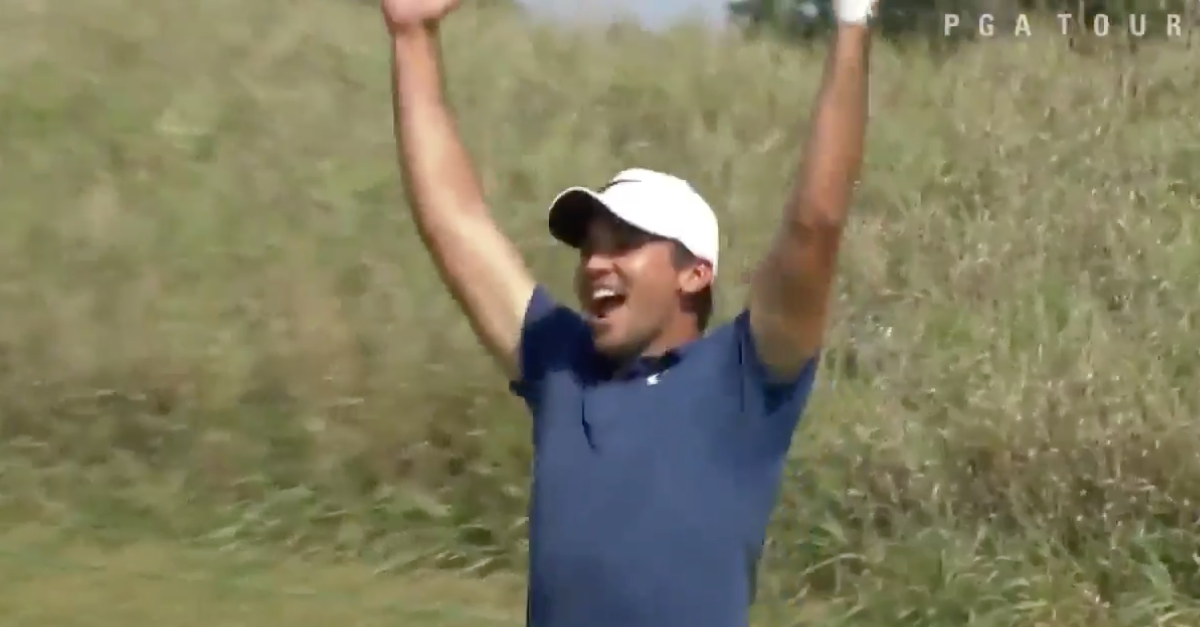 @PGATour/Twitter
Jason Day arrived at the BMW Championship with some serious news, announcing earlier in the week that he had parted with his longtime caddie Col Swatton. With only two weeks left in the season, a move that bold suggested that Day felt uncomfortable about something with his game. Apparently, we were dead wrong.
After shooting an opening round 64 to sit behind two back of the leader, Day was enjoying a solid two-under round through 13 holes. He hit his second shot long into the par-5 14th, but managed to hole his chip for eagle, vaulting him into the lead. Normally, that'd be the highlight of the round, but Day one-upped himself when he reached the par-3 17th.
If a regular golfer had their ball bounce in the rough, it would probably stay there and not bounce forward. Jason Day is no regular golfer, though. That ace gave Day two eagles in four holes en route to 65 and the clubhouse lead. With two rounds to go, who knows what Day is still capable of.