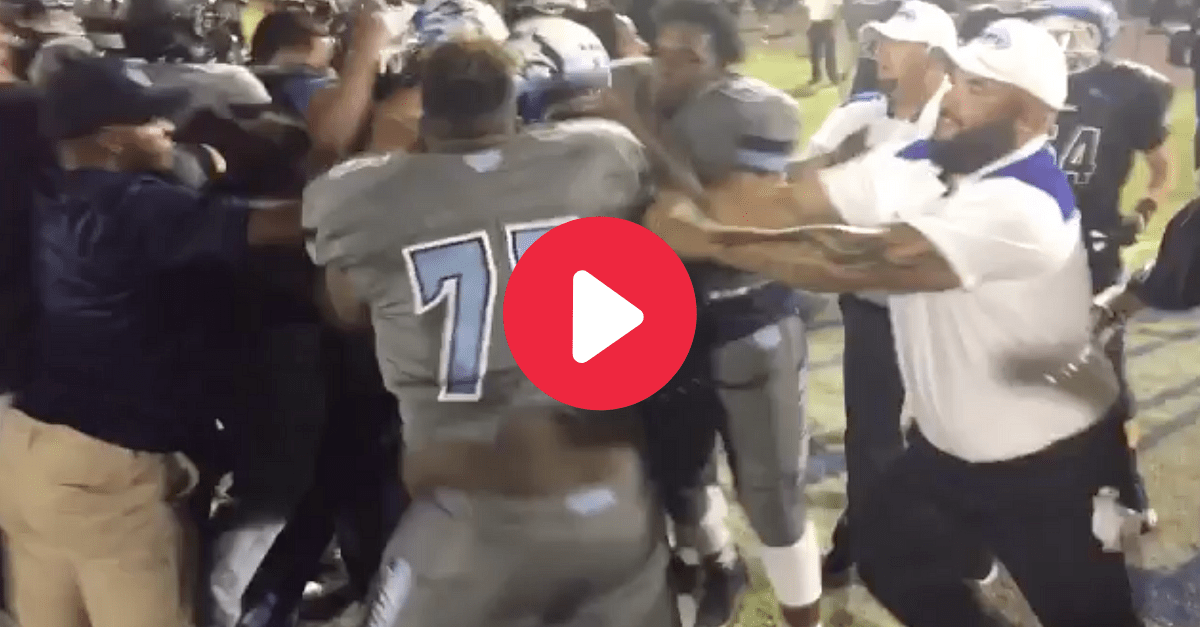 Twitter: JesseGranger_
Two Nevada high school teams ended their game with an all-out fight that involved players and coaches all getting pepper sprayer by one police officer, per Busted Coverage.
According to the Review Journal, referees handed out 35 penalties during the game and four Canyon Springs players were ejected. The teams started brawling 30 seconds after the game ended and the pepper spray was mostly directed at Canyon Springs players after their team won, 20-15.
This post was originally published on September 16, 2017.