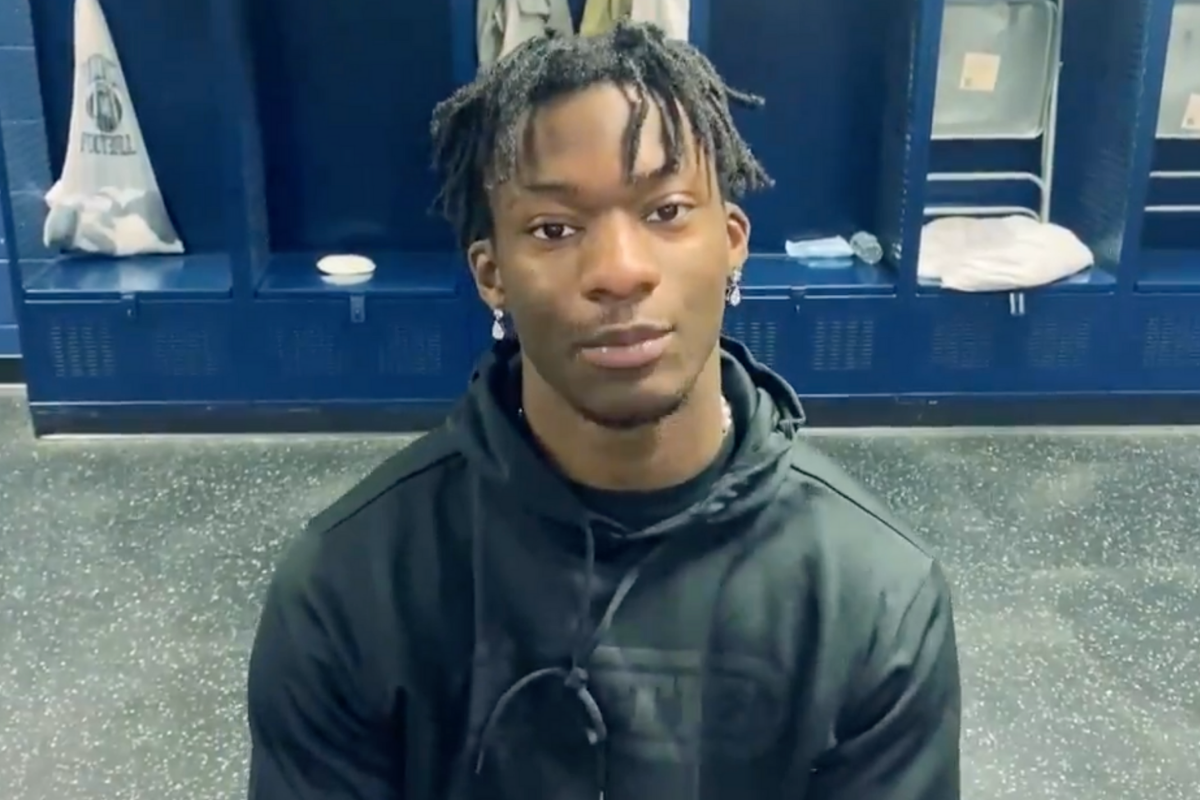 Screenshot from Twitter
Smael Mondon was one of the best remaining uncommitted prospects in the 2021 college football recruiting class. That changed on November 18 when he made the formal announcement that he would play for the Georgia Bulldogs next fall.
Mondon attends Paulding County High School in Dallas, Georgia. He is going to Athens as an OLB, but he is a two-way player in high school football. His time as a running back has yielded 13 career touchdowns thus far. He was named a preseason All-American, and he should only add more accolades when he makes the jump to the NCAA.
Not only is he one of the best recruits out of the state of Georgia, but he is also the nation's ninth-best overall prospect.
Smael Mondon Jr Commits to UGA
RELATED: Georgia?s 5-Star QB Commit Already Looks Like The Next Matt Stafford
In addition to the Bulldogs, five-star linebacker Smael Mondon had offers from programs such as Alabama, Arkansas, Auburn, Clemson, Florida, Florida State, Georgia State, Georgia Tech, LSU, Michigan, Oklahoma, South Carolina, Tennessee, Texas, and Texas A&M.
The Tigers (both Auburn and LSU) were among his finalists.
Head coach Kirby Smart has a knack for keeping defensive players from Georgia near home, and this in-state outside linebacker is no different. Though there are seven outside linebackers on the Georgia depth chart, Mondon has the talent to move up the ranks quickly or shift to play inside linebacker.
5-Star LB Smael Mondon Highlights
Like many outlets, the 247sports Composite rankings are high on Mondon, awarding him five stars. This highlight video only adds to the hype.
His athleticism is the predominant accolade that stands out on tape. The speed he possesses will only help him on defense, as he can even shadow wide receivers if he ever needed to. Recruits like this don't come around often and he has the tools to make the NFL one day.
Georgia has had a great recruiting cycle this year. The hope is that the addition of Smael Mondon, along with players like Amarius Mims and Brock Vandagriff, will propel the team back to the College Football Playoff next fall.
The defense has effectively been shored up with Mondon's commitment, and it is up to Smart to figure out how to utilize his skills correctly.