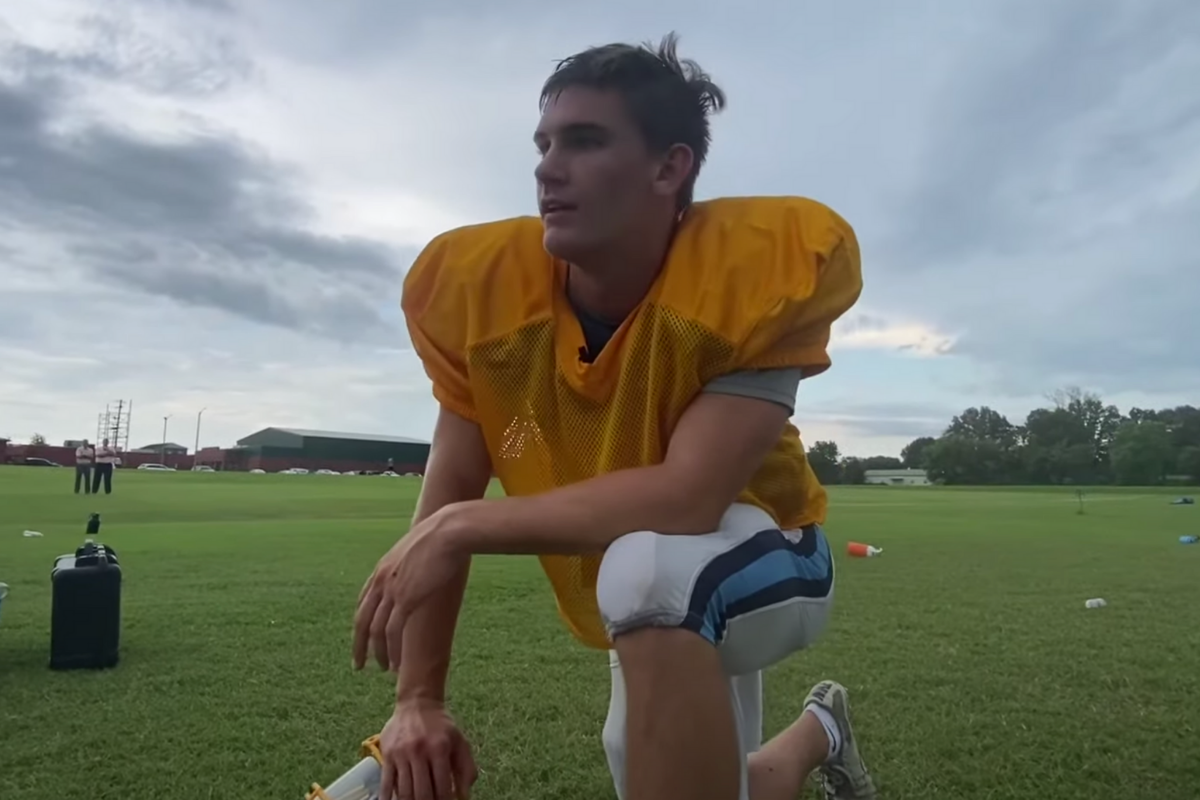 Screenshot from YouTube
Ty Simpson has game-changing talent. The dual-threat quarterback has been exceptional in high school football and is looking toward his future. Simpson is one of the best quarterback prospects in the class. He is as elusive as most running backs and can throw a great spiral with ease.
Simpson plays for the Westview High School Chargers in Martin, Tennessee. The hype started to formulate in 2019 when he threw for 1,770 yards and 18 touchdowns, and the Chargers cruised to a playoff berth.
The same couldn't be said this year, however. Battling a broken ankle, he threw a season-ending interception.
QB Ty Simpson Recruiting
RELATED: 5-Star QB Has a Rocket Right Arm & Big-Time College Offers
The Clemson Tigers and Jeremy Pruitt's Tennessee Volunteers are thought to be the two favorites for Simpson, but he has also received college football offers from Alabama, Arizona State, Auburn, Baylor, Florida State, Georgia, Georgia Tech, Kentucky, LSU, Memphis, Michigan, Mississippi State, North Carolina, Oklahoma, Oklahoma State, Ole Miss, Penn State, South Carolina, Tennessee, Texas A&M, USC, and UT Martin.
The Skyhawks do not typically get involved in the football recruiting process with high-caliber prospects, but an exception can be made here: the head coach of UT Martin is Jason Simpson, Ty's father.
Simpson might have made his final decision earlier, but the COVID-19 pandemic has slowed down the recruiting process.
Ty Simpson's High School Football Highlights
Although there is a lot to like about Simpson, one statistic that causes a brief pause is his completion percentage. At just over 53 percent, there is significant room for improvement. The belief is that he will develop more accuracy over time because his mechanics are impeccable.
The state of Tennessee is known for developing linebackers and players on the offensive line, so it is nice to see a quarterback that can make some noise at the collegiate level come from the state.
Ty Simpson is still over a year away from graduating, but he has been recruited heavily and should make a decision soon.
With Clemson in the lead in the prediction market, will Simpson be the one to follow in Trevor Lawrence's footsteps?