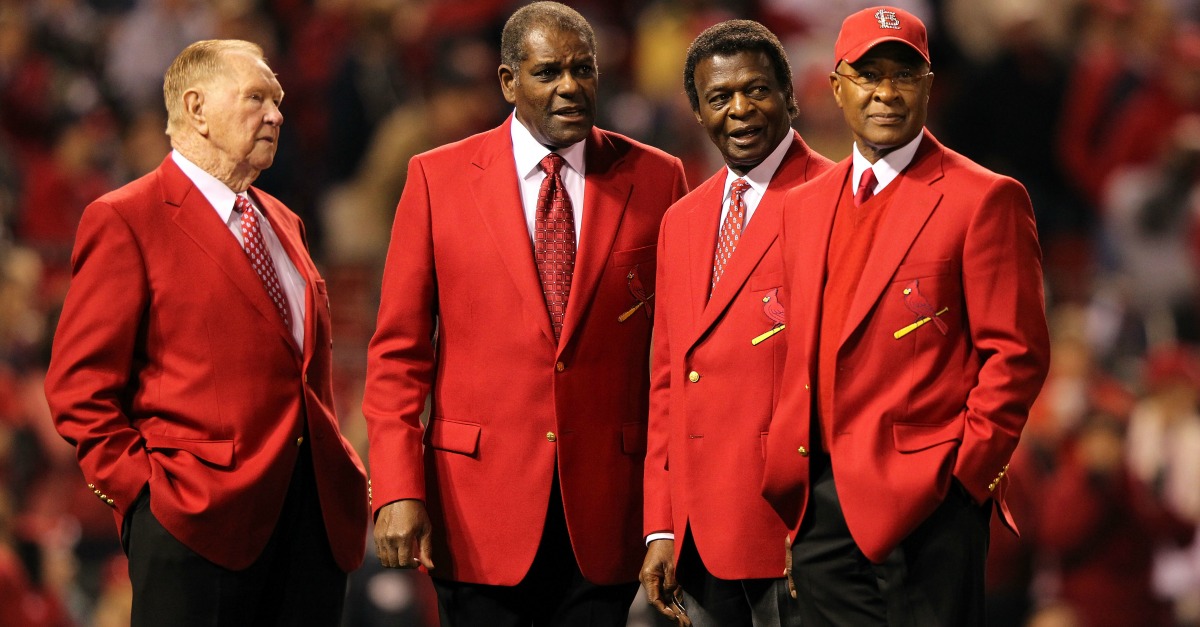 Jaime Squire Getty Images
during Game Six of the MLB World Series at Busch Stadium on October 27, 2011 in St Louis, Missouri.
Lou Brock, a baseball Hall of Famer for the St. Louis Cardinals who was one of the greatest base stealers ever, is being treated for blood cancer, the team announced Tuesday.
Brock, 77, is being treates for multiple myeloma, a cancer that starts in the bone marrow's plasma cells. Brock has also suffered from the effects of Type 2 diabetes. He suffered an infection due to diabetes complications and in 2015 had his leg amputated below the knee. He wears a prosthesis.
Brock was elected to the Hall of Fame in 1985 following a stellar, 19-year career with the Cardinals. He amassed 3,023 hits (25th all-time), along with 938 stolen bases, which is still a National League record. A career .293 hitter, he's a two-time World Series champion who stole 50 or more bases for 12-straight seasons.