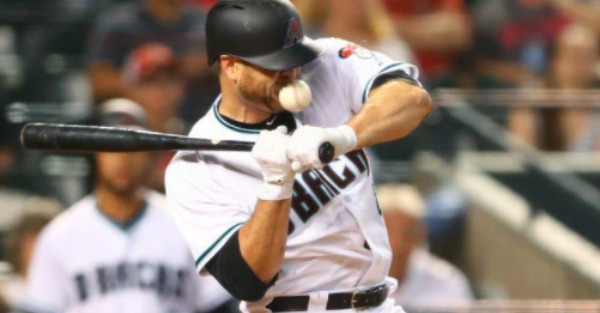 NESN via Twitter
Arizona Diamondbacks catcher Chris Iannetta was rushed to the hospital after he was hit in the face by a 93 mile-per-hour fastball in Saturday's game against the Pittsburgh Pirates.
Went down with blood pouring from his nose and lip, and the injuries were bad ones.
The Pirates pitcher, reliever Johnny Barbato, told MLB.com he was just trying to get the ball up and in and it got away.
Pittsburgh catcher Chis Stewart told MLB.com, "That was scary. I saw him get hit and his reaction, screaming afterwards, I knew it wasn't good. I said a little prayer for him. Hopefully everything's all right and he gets back soon."
Iannetta was taken to a local hospital for observation.