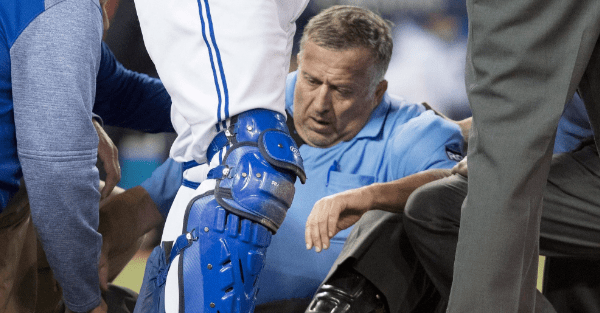 CP24 via Twsitter
Umpires are in the direct line of fire, and Dale Scott found that out the hard – and painful – way.
Scott, umpiring behind the plate during the Baltimore Orioles-Toronto Blue Jays game, took a foul tip right off the mask and dropped like a rock.
He was clearly hurt …
… and it was so bad he had to be stretchered off the field.
Scott suffered a concussion as a result of the foul tip from the Baltimore Orioles' Mark Trumbo.
The Denver Post reported that umpires are normally out about a week after suffering a concussion, and that Scott also suffered a concussion last year off a foul tip.
Baltimore won, 6-4.