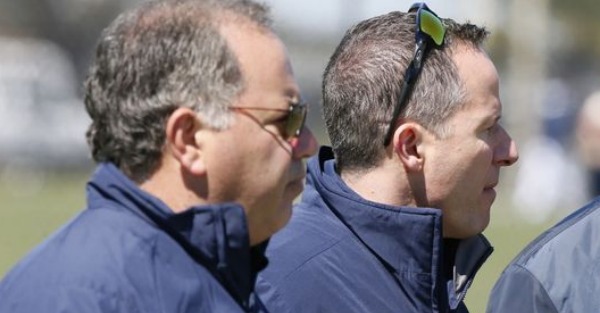 Big Drew and Jim via Twitter
Well, this could make Thanksgiving awkward.
The Detroit Tigers pulled off a fairly big trade right before Monday's 4 p.m. deadline, sending their closer, Justin Wilson, and catcher Alex Avila to the Chicago Cubs in exchange for a pair in infield prospects. It's a great trade for Chicago because the fortify their bullpen with a lefty flame thrower, and pick up a solid back-up catcher in Avila, who is having his best season since 2011, slashing .274/.394/.475 with 11 homers and 32 RBI.
RELATED: The New York Yankees have traded for an All-Star pitcher
All of that's secondary to this fact — Avila's father traded him.
Al Avila, the general manager of the Detroit Tigers, is the one who pulled off the deal and sent his son packing.
Like I said, interesting conversation around Thanksgiving.