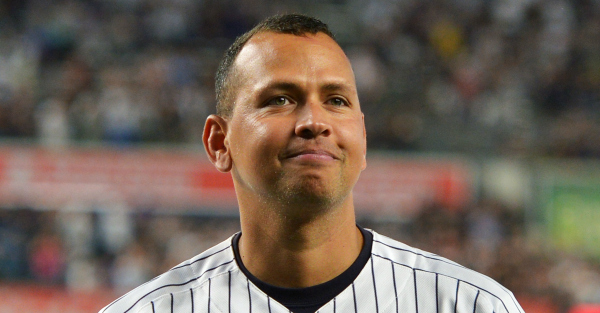 Drew Hallowell/Getty Images
Alex Rodriguez #13 of the New York Yankees looks to the crowd during a presentation in his honor before the game against the Tampa Bay Rays at Yankee Stadium on August 12, 2016 in New York City. (Photo by Drew Hallowell/Getty Images)
If Alex Rodriguez ever plays in the MLB again, it's not going to be in 2016. Rodriguez's publicist Ron Berkowitz released a statement and said the slugger isn't going take the field again this year.
RELATED: It looks like A-Rod's retirement is going to be short-lived
There have been numerous reports in the last week that Miami is interested in signing A-Rod, but Berkowitz said his client is happy to be taking some time off.
?I want to put all this talk to rest about Alex playing for any team this season,? Berkowitz said. ?It?s not happening. Like he said Friday night, he is happy and he is going to take some time to relax and hang with his family and friends.?
The statement only says A-Rod is done for this season and doesn't rule out a return next year. We'll have to wait and see if Rodriguez decides over the winter to make a comeback.