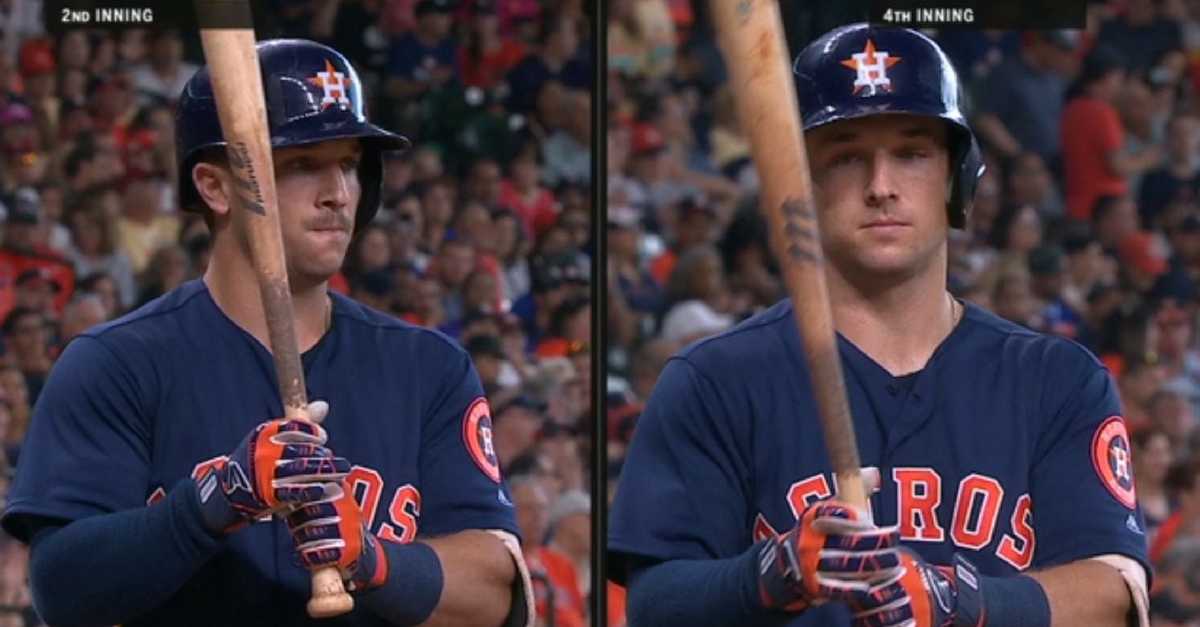 Twitter: Cut4
Twitter: Cut4
Some players have lucky socks. Others switch bats when slumping. Houston Astros third baseman Alex Bregman decided to take his own baseball superstitions to the next level on Sunday afternoon.
After popping out in the bottom of the first inning and walking in a run with the bases loaded in the second during the red-hot Astros? 11-3 win over the Kansas City Royals, the 24-year-old switched things up in a rather peculiar way.
Bregman, an Albuquerque native and former LSU star, shaved his mustache by his next plate appearance when he led off the fourth inning.
It would have been pretty epic had he hit a home run following the facial hair switch instead of flying out to center, but, hey, at least the world now knows it is possible to make this happen.
Oddly enough, he even changed positions during the game, too, going from third base to shortstop.
Of course, this likely has nothing on former relief pitcher Turk Wendell, who had the quirkiest superstitions ever in the major leagues, including brushing his teeth between innings, yet this definitely had a similar vibe.
Bregman is batting .259 with 11 home runs and 43 RBIs for the defending World Series champions this season.
Perhaps this is exactly what the former first-round pick in the 2015 MLB Draft needed to get going again.