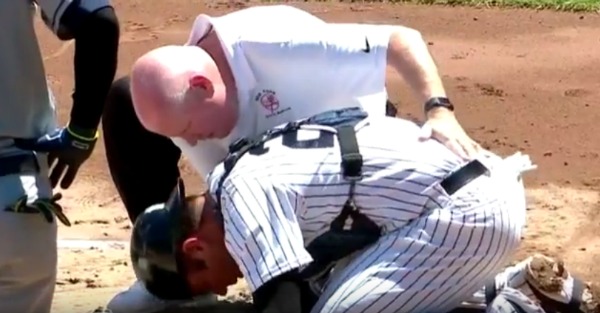 Al Sports News via YouTube
Austin Romine had a really bad day.
First, the backup catcher for the New York Yankees took a foul ball off his throat in a game against the Tampa Bay Rays. At one point, it looked like he was going to vomit on the field.
Still, he stayed in the game because, he's a catcher.
But he eventually was forced to leave when he was hit on the hand by a pitch, and by the time he got to first base, he had a black and blue knot the size of an apple.
Reports after the game said his hand was just bruised, and he may only need to take a couple of days off.
But remember, he's a catcher, and those guys are tough as nails. Wouldn't surprise me if he already took some swings in the cage.