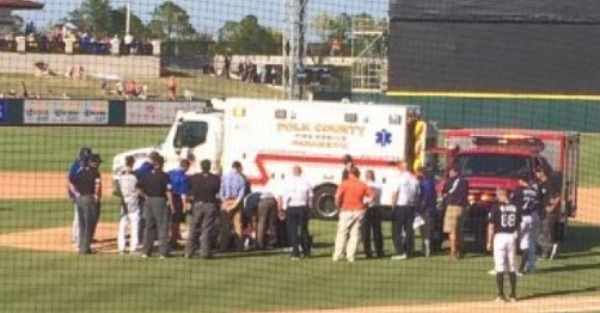 Twitter Screen Shot
This was a very scary sight.
Blue Jays pitcher T.J. House was hit in the head with a line dive in today's spring training game against the Detroit Tigers and it sounds horrible.
House was on the ground for a very long time
Reports say House gave the thumbs up as he left the field, and he's now being evaluated at a local hospital.
And, accounts say the ball literally rocketed off his face.
The game was called in the bottom of the ninth inning.
Here's hoping he's OK.