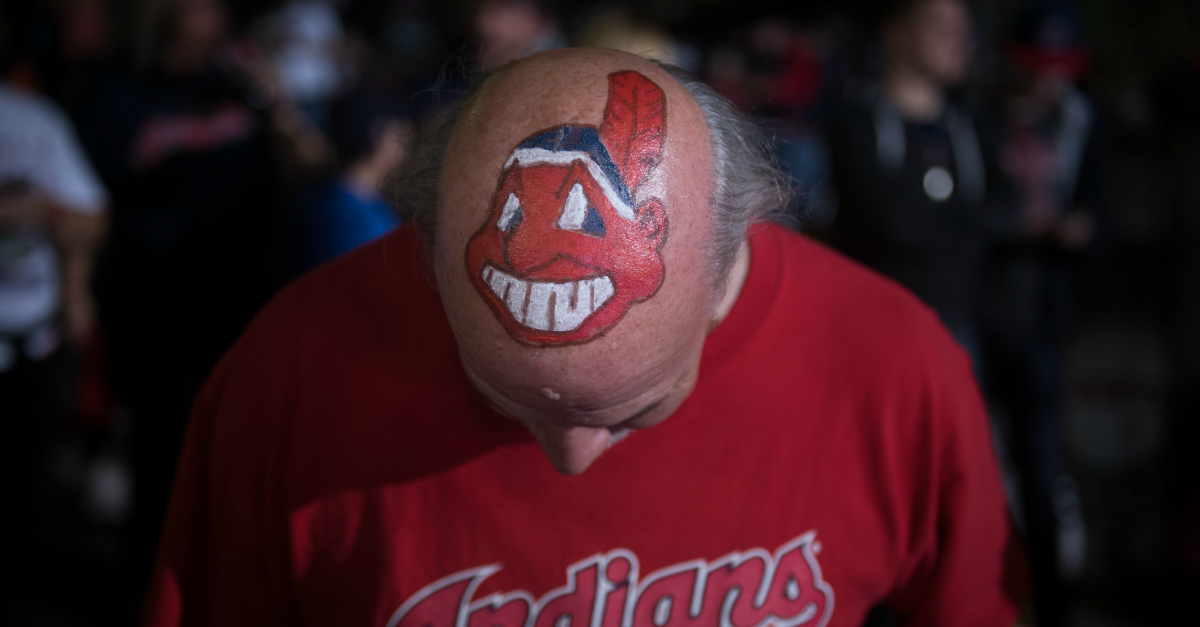 Justin Merriman/Getty Images
CLEVELAND, OH - NOVEMBER 01: Jim Schulz of Elyria shows off his Cleveland Indians mascot painted head outside of Progressive Field prior to game 6 of the World Series against the Chicago Cubs on November 1, 2016 in Cleveland, Ohio. The Cleveland Indians are one victory away from their first World Series championship since 1948. (Photo by Justin Merriman/Getty Images)
The Cleveland Indians have been forced to drop all Chief Wahoo related logos and mascots.
According to a New York Times report, the Chief Wahoo logo on Cleveland's uniforms will be no more beginning in 2019. Major League Baseball stated the symbol was no longer appropriate for use on the field.
Naturally, there will be some fan blow back, as people who root for the Indians have been used to seeing some form of Chief Wahoo since 1948.
Chief Wahoo, depicted as a Native American in a cartoonish way, has been showcased by the organization over the years in various ways.
Directly from the New York Times report, which received a statement from MLB commissioner Rob Manfred:
"Citing a goal of diversity and inclusion, Manfred said in a statement provided to The New York Times that the Indians organization ?ultimately agreed with my position that the logo is no longer appropriate for on-field use in Major League Baseball, and I appreciate Mr. Dolan?s acknowledgment that removing it from the on-field uniform by the start of the 2019 season is the right course.?
While the Indians have been attempting to slowly remove the mascot, as well as his likeness, over the years, it will now be gone completely in 2019.
Major League Baseball is most certainly not the National Football League. For those waiting to see how this alters the Washington Redskins, it is unlikely to have a direct impact, though it might indirectly force its own commissioner to make a progressive stand.
Just don't hold your breath on that.