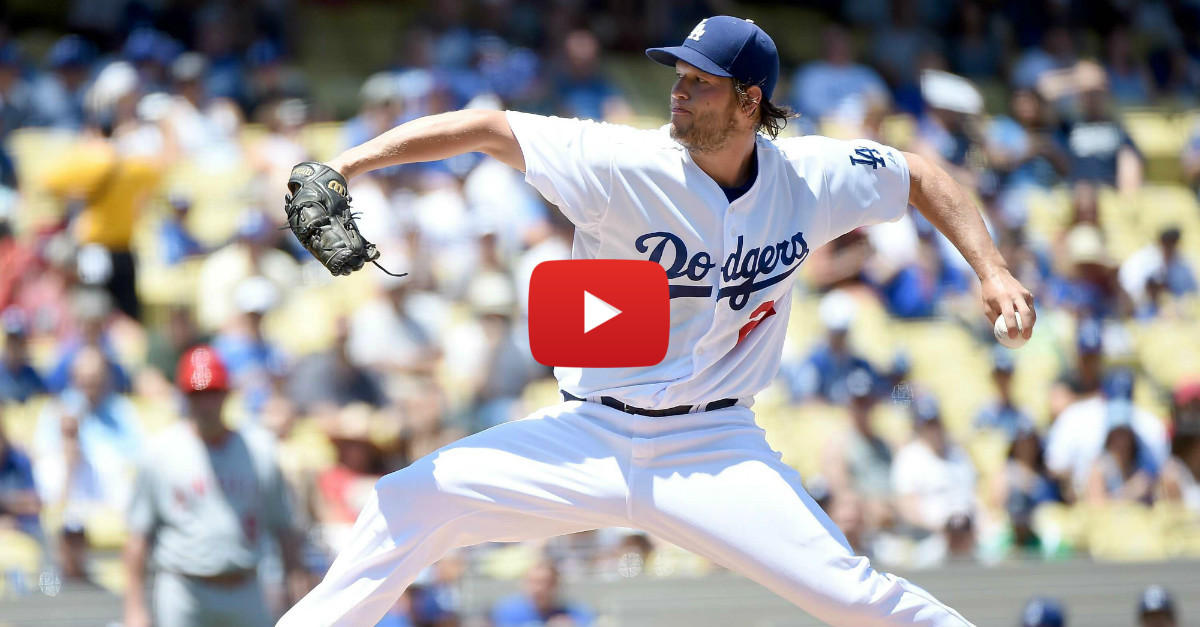 Saturday may have seemed like a run-of-the-mill day in the world of Major League Baseball, but the slate brought forth a historic match-up. The Dodgers and Angels squared off in an Inter-League contest, and with reigning NL MVP Clayton Kershaw taking the hill, the stage was set for a landmark occasion.
The game marked the first time in MLB history that the league's reigning MVP's faced off against one another, with AL MVP Mike Trout stepping into the batter's box against Kershaw. Because of the rare nature of a pitcher winning the MVP award, it isn't unthinkable that this could be the first such instance, but on this day, Kershaw unquestionably got the best of the battle.
The first at-bat ended with this doozy of a curveball from the left-hander.

From there, things marginally improved for Trout, but the all-world outfielder finished the day 0-for-3 against Kershaw and 0-for-4 overall, with a fielder's choice and a line-out to finish the afternoon. Kershaw was dominant overall as well, navigating eight innings of scoreless baseball while allowing only three base-runners (two hits and one walk) and striking out seven batters.
Trout and Kershaw are arguably two of the three biggest names in the sport today (along with Bryce Harper), and it is certainly must-see TV when the two men get together on the field. This time, though, the pitcher prevailed.