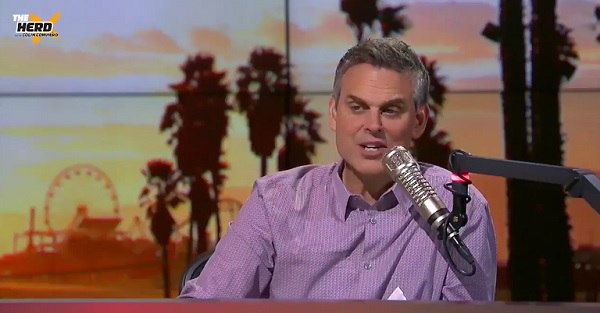 Twitter/The Herd
Colin Cowherd isn't shy about expressing his opinion on, well, anything and he focused his attention on Tim Tebow's baseball career on Friday. In short, the FS1 host does not have a positive rooting interest in Tebow's success on the diamond and he crushed him for the pursuit in general.
Related: Tom Brady once told Tim Tebow about his concerns with Aaron Hernandez
The full audio can be seen here (h/t SEC Country):
"Why would we root for Tebow to be able to just step into baseball, which he didn't play for 10 years, and excel?" Cowherd said. "He's a crappy Single-A player … and that's great. Because what it shows you — Michael Jordan was a crappy Double-A player — is that you just can't mail it in. To be a great attorney or teacher or scientist or engineer or landscaper or truck driver, it's not just about, 'Man, I've got a good attitude.' Yeah, but Jim the truck driver has been doing it 47 years. He knows the routes. I don't want to live in a world where you can just jump in a plane and fly it. I want the guy who put in the time and focus to be rewarded financially, emotionally, physically and be hard to replace."
Cowherd certainly is not the first person to express something close to this sentiment about Tebow and the former quarterback has come under fire for simply strolling into the baseball world. Tebow is, by all accounts, a fantastic guy and probably has not taken the heat that others would have but Cowherd's comments will certainly be polarizing based on the feelings that people already hold toward Tebow.
What say you?