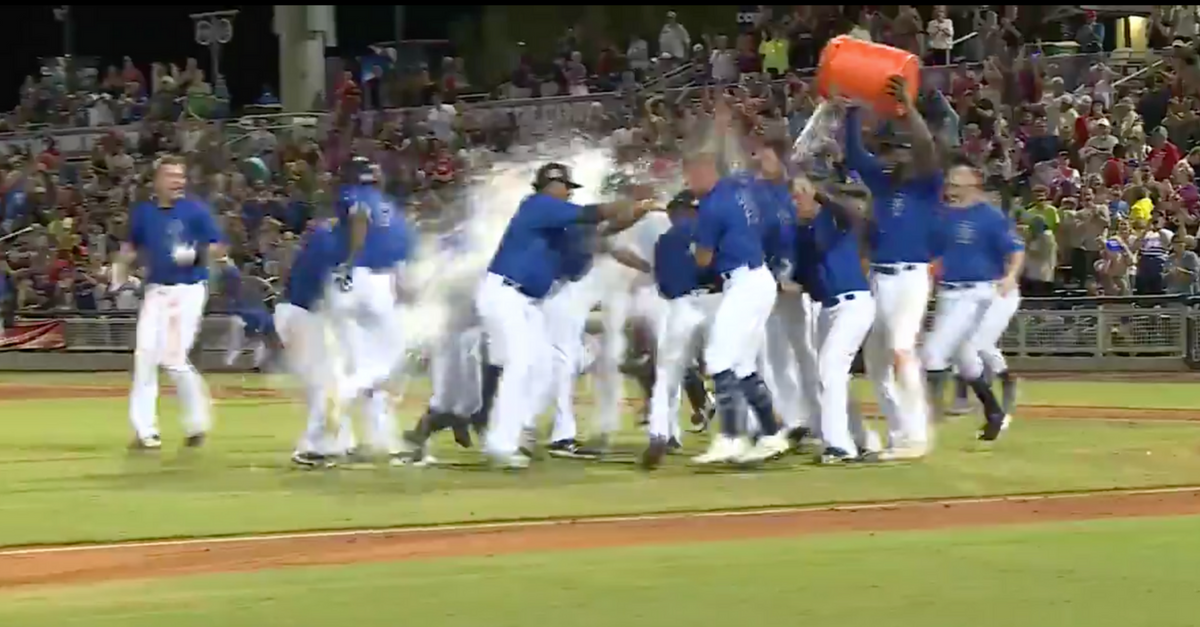 Twitter: @BlueWahoosBBall
There are crazy ways to win a baseball game and then there is how the Pensacola Blue Wahoos somehow managed to defeat the Mississippi Braves in front of a sellout crowd at Admiral Mason Field in Florida.
Trailing by three runs entering the bottom of the ninth? No problem for the Class Double-A affiliate of the Cincinnati Reds.
A walk-off victory coming with the winning run scoring from first base after a wild pitch? That is absurd.
If you are shaking your head in disbelief, here is the proof:
Yes, it?s minor league baseball. Yes, there were some rather terrible mistakes on the M-Braves? part to allow this to happen. No, the game did not have any true significance for either team in the Southern League since they both finished the game with an overall record below .500.
Still, it was as wild and rare as it gets, and will take a long time before you ever see a finish quite like this again in MILB or any other professional level.
Not to mention, the rally all started with the bottom of the order for the Blue Wahoos.
After Braves reliever Adam McCreery surrendered a lead-off walk, registered a fly out, threw a wild pitch, recorded a throwing error, and hit a batter to load the bases, he was removed from the game in favor of Chad Sobotka.
Unfortunately, he didn?t do much better as he gave up a RBI sacrifice fly, a line drive RBI single and then the wild pitch that somehow ended it.
Once Shed Long crossed home plate, pandemonium ensued, and then the fans were treated with a fireworks show at Blue Wahoos Stadium on Pensacola Bay.
At best, the wild pitch would have tied the game, forced extra innings, and delayed the popular fireworks show. Instead, the baseball world has one of the craziest walk-offs you?ll see this season and probably ever.