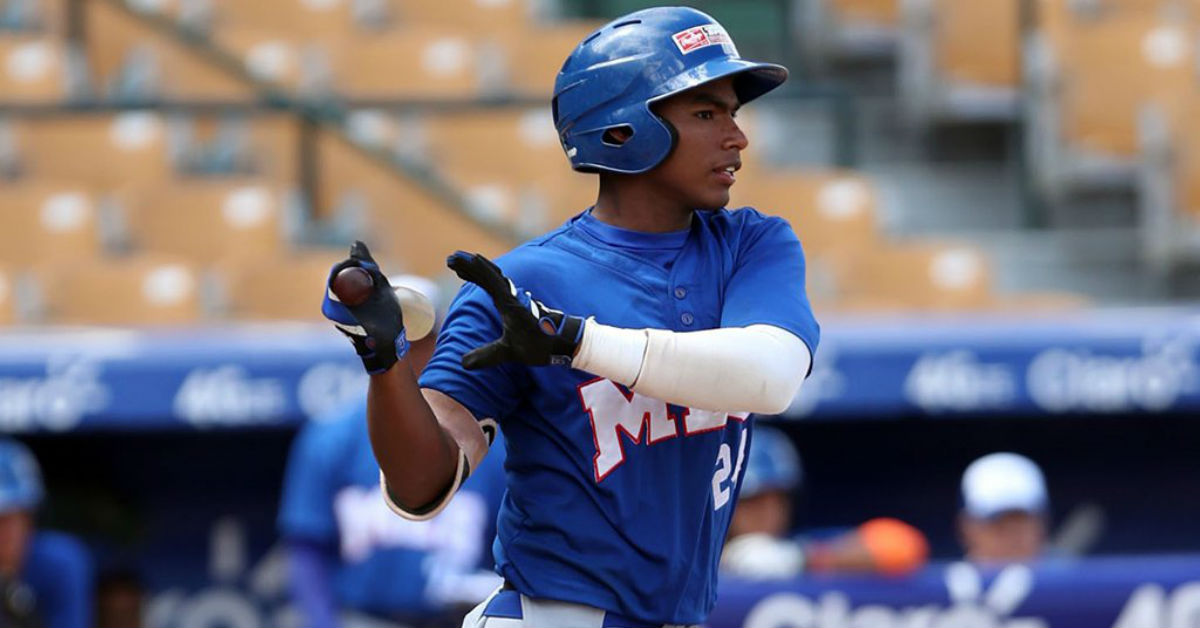 MLB Pipeline via Twitter
Daniel Flores, a highly touted catcher who just received a $3.1 million signing bonus to play for the Boston Red Sox, has tragically died. He was just 17-years-old.
The Red Sox, in a press release, said Flores died from unspecified complications while being treated for cancer.
In the statement, Boston's President of Baseball Operations, Dave Dombrowski said the team was shocked by the death.
"To see the life of young man with so much promise cut short is extremely saddening for all of us. On behalf of the Red Sox organization, I would like to extend our deepest sympathies and condolences to Daniel's family."
Eddie Romero, Boston's senior vice president/assistant GM, added:  "Every member of our organization who got to know Daniel absolutely loved him. He was energetic, hard-working, and genuinely selfless, always with a smile on his face," said "He cared for his teammates and was a natural leader.
"I'm at a loss for words today. Daniel was an impressive young man with limitless potential, and his life was cut far too short. My condolences go out to Daniel's mother and sister. Though with us for a short time, Daniel will always be a part of the Red Sox family."
Flores, a 6-foot-1 switch hitter, was so highly regarded he was already the No. 5 prospect in the Red Sox organization. ESPN reported that his signing bonus was the third largest for any prospect coming out of Venezuela.