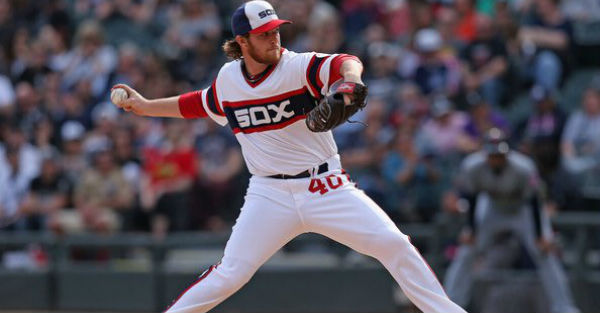 Sox on 35th via Twitter
Daniel Webb, a former major leaguer who last pitched for the Chicago White Sox, has died in an ATV accident. He was 28.
Webb pitched in parts of four major league seasons, from 2013-2016. His best year was in 2014, when he pitched 67 innings in relief, struck out 58, and went 6-5. Webb only pitched one game in 2016 before undergoing Tommy John surgery. The White Sox released him in November, 2016.
For his career, Webb was 7-5 with a 4.50 ERA.
The White Sox issued this statement:
Daniel left many friends within the Chicago White Sox organization, and we are all shocked and stunned by the new of last night's terrible accident. He was a terrific young man with a full life ahead of him. All thoughts and prayers go to his family and friends as they deal with today's tragic news.