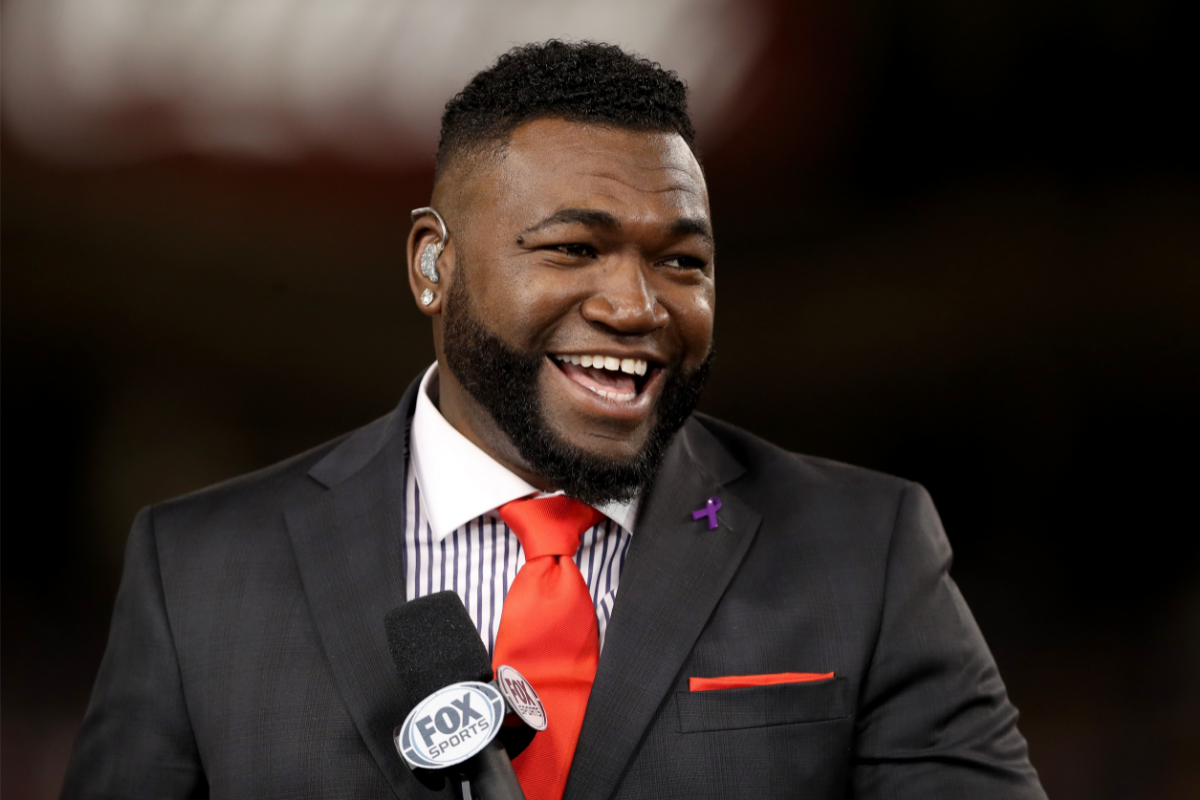 Photo by Christian Petersen/Getty Images
Boston Red Sox legend David Ortiz was one of baseball's most beloved sluggers during his heyday, mashing 541 home runs across his illustrious career.
The 46-year-old former baseball player enjoyed a sensational run in the big leagues, spending time with the Minnesota Twins and Red Sox before officially retiring from the game in 2016 after 20 emphatic seasons.
"Big Papi" has since taken his talents to the broadcast booth, now working as a guest MLB studio analyst for Fox Sports, and the 10-time All-Star has a massive bank account to show for it.
MLB Career
David Ortiz was originally signed by the Seattle Mariners back in 1992 before being traded to the Minnesota Twins in 1996. The first baseman officially debuted for the Twins in 1997 and he spent six years in Minnesota before joining the Red Sox in free agency in 2003, where he would play for the rest of his Major League Baseball career.
As a member of the Red Sox, the Dominican-American slugger blossomed into one of the best designated hitters and the greatest clutch-hitter the American League has ever seen.
Across 14 seasons, "Big Papi" crushed 483 home runs, drove in 1,530 RBIs and collected more than 2,000 hits. He was also a postseason hero. Ortiz was a 10-time All-Star, won three World Series championships and a World Series MVP in 2013.
Ortiz also played a pivotal role in helping the Red Sox win the World Series in 2004, earning ALCS MVP honors along the way for his performance in the renowned seven-game series against the New York Yankees.
The future Hall of Famer out of the Dominican Republic quickly became one of the most beloved figures in the history of the Boston Red Sox, never hitting fewer than 23 home runs in a single season with the team.
Ortiz was heavily influenced throughout his career by Ramon Martinez and his younger brother and teammate of Papi, Pedro Martinez.
David Ortiz Career Earnings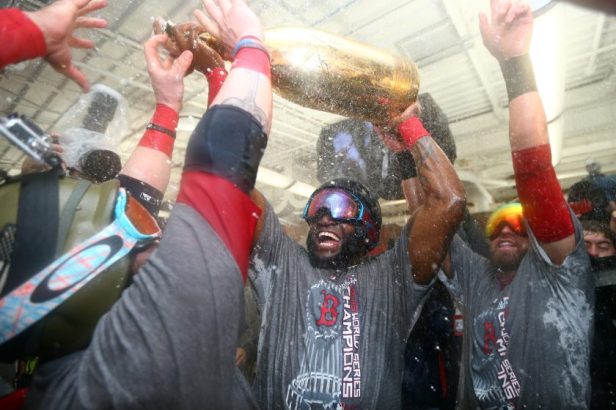 RELATED: Pedro Martinez's Net Worth: How Pitching Made "El Grande" Super Rich
Ortiz didn't start hauling in the big bucks until he moved to Massachusetts. Papi never earned more than $1 million in a season during his six-year stint in Minnesota.
In Boston, however, the slugger amassed a fortune, raking in $155,662,500 in salary throughout his 14 years with the club, according to Spotrac.
Ortiz's largest contract extension was the deal he signed with the Boston Red Sox to keep him in town from 2008-2011 which saw him pocket $52 million, an average of $13 million per year.
David Ortiz Endorsements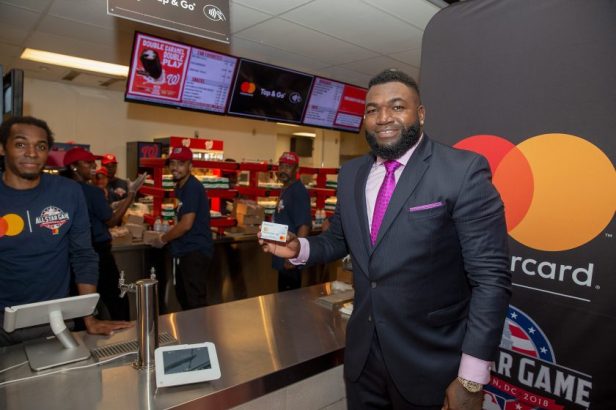 With the amount of popularity Ortiz enjoyed throughout his career, it comes as no surprise Fenway Park's favorite slugger was a hot target for endorsement deals.
"Big Papi" had endorsement deals with some big-name brands, including MasterCard, JetBlue, Coca-Cola, Buffalo Wild Wings, Dunkin' Donuts, New Balance and Marucci. He's also enabled his name and likeness to be used on a charity wine label, Vintage Papi.
According to Forbes, Ortiz was bringing in an additional $6 million through his endorsement deals as late into his career as 2016.
David Ortiz's Net Worth 2022
After 20 years in the bigs, multiple major endorsements and his foray into commentary, it's certainly not a surprise that David Ortiz made a boatload of money throughout his career.
According to Celebrity Net Worth, Ortiz boasts an estimated net worth of $55 million in 2021.
David Ortiz's Wife Tiffany & Personal Life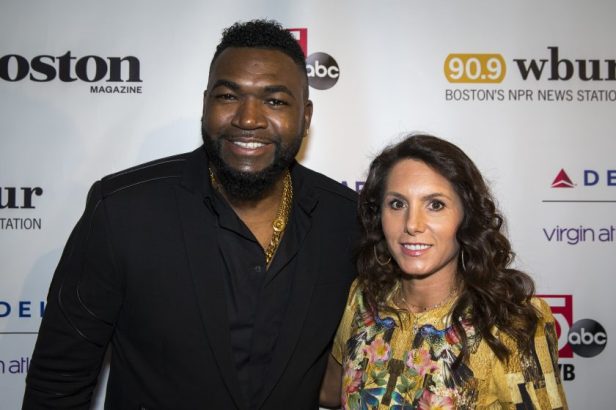 David Américo Ortiz Arias was born in 1975 and raised in the Dominican Republic. He was raised by his mother Angela Rosa Arias, who tragically passed away in a car accident in 2002, and his father Enrique Ortiz.
He went to Estudia Espaillat High School in the D.R., where he first impressed the Seattle Mariners en route to becoming a professional baseball player.
Ortiz was married to his wife, Tiffany Ortiz, since 2002. But the couple announced in 2021 they would be splitting up and remaining friends and co-parents. While Tiffany stays out of the spotlight for the most part, she was heavily involved in the David Ortiz Children's Fund throughout his career.
Tiffany is from Wisconsin, but the two most recently resides in Miami, Florida. Tiffany and David have two children together: Alexandra and D'Angelo. Ortiz also has another child from a previous relationship, a daughter named Jessica.
The three-time World Series champion's post-baseball life has been far from standard. He signed a multi-year contract with FOX to become a guest MLB studio analysis in 2018.
In 2019, Ortiz endured an infamous health scare after being shot and severely wounded while at a Santo Domingo bar, the Dial Bar and Lounge in the Dominican Republic. After several weeks in the hospital, Ortiz was back on the road to recovery.
Now 46 years old, Ortiz has certainly overcome some challenges in his post-baseball life, but he's killing it in retirement and continues to build upon his already impressive net worth.
The former MLB player has created his own wine label, Arias Wine, in honor of his late mother and is involved in various other ventures as well.
The next monumental achievement for "Big Papi" will most likely be held in Cooperstown, when seven-time Silver Slugger award winner is inevitably inducted into the Hall of Fame in 2022.
This post was originally published on October 20, 2020.
Related Videos