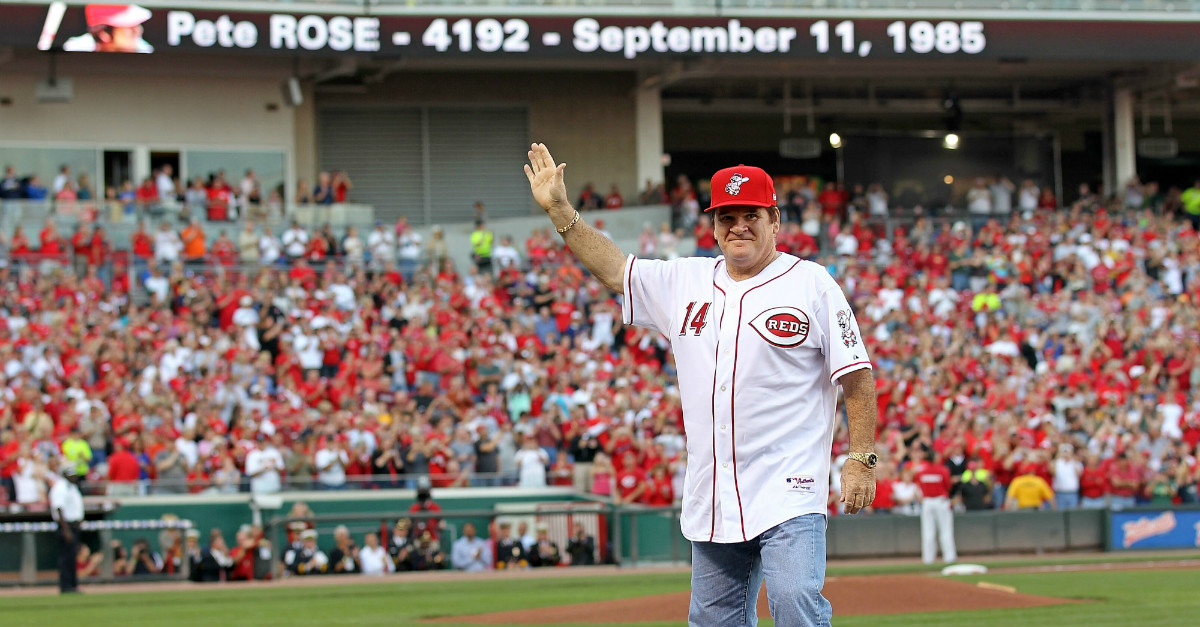 Pete Rose has maintained that he bet on baseball, but never bet on games he played in.
While MLB considers his reinstatement, ESPN is now reporting Rose did bet on games he played in.
"But new documents obtained by Outside the Lines indicate Rose bet extensively on baseball — and on the Cincinnati Reds — as he racked up the last hits of a record-smashing career in 1986. The documents go beyond the evidence presented in the 1989 Dowd report that led to Rose's banishment and provide the first written record that Rose bet while he was still on the field.

"This does it. This closes the door," said John Dowd, the former federal prosecutor who led MLB's investigation.
Rose was banned from baseball for life in 1989 from then-commissioner Bart Giamatti.
He also still holds records with 4,256 hits, most games played and most at-bats.
We'll continue to monitor this story as news breaks.