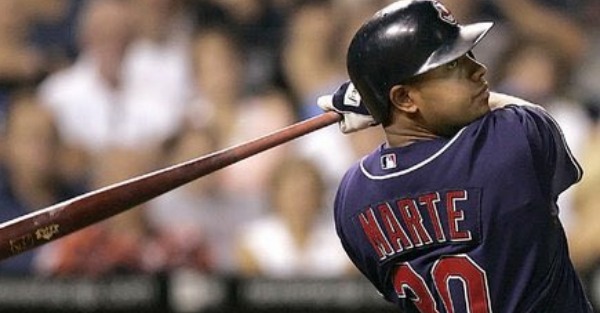 Twitter Screen Shot
Andy Marte, who played for three pro baseball teams over a six-year career, and was once of the game's top prospects, died Saturday in a car crash in the Dominican Republic. The Atlanta Braves and Cleveland Indians each expressed their condolences on Twitter:
Marte signed with the Atlanta Braves in 2000 as an international free agent. He was, in 2004, regarded as the No. 9 prospect in all of baseball. He was traded from Atlanta to Boston, and then to Cleveland, where he played the majority of his career, from 2006-2010. Between 2010 and 2014, he played in the minors, and had a short stint with Arizona in 2014. He finished his major league career with 858 plate appearances and a  slash line of .224/.281./.369, with 21 homeruns and 99 RBI.
Marte did find success in Korea, where he played in 2015 and 2016, slugging .312/.390/.547 with 42 home runs and 163 RBI.
He was playing for a team this winter in the Dominican Republic.