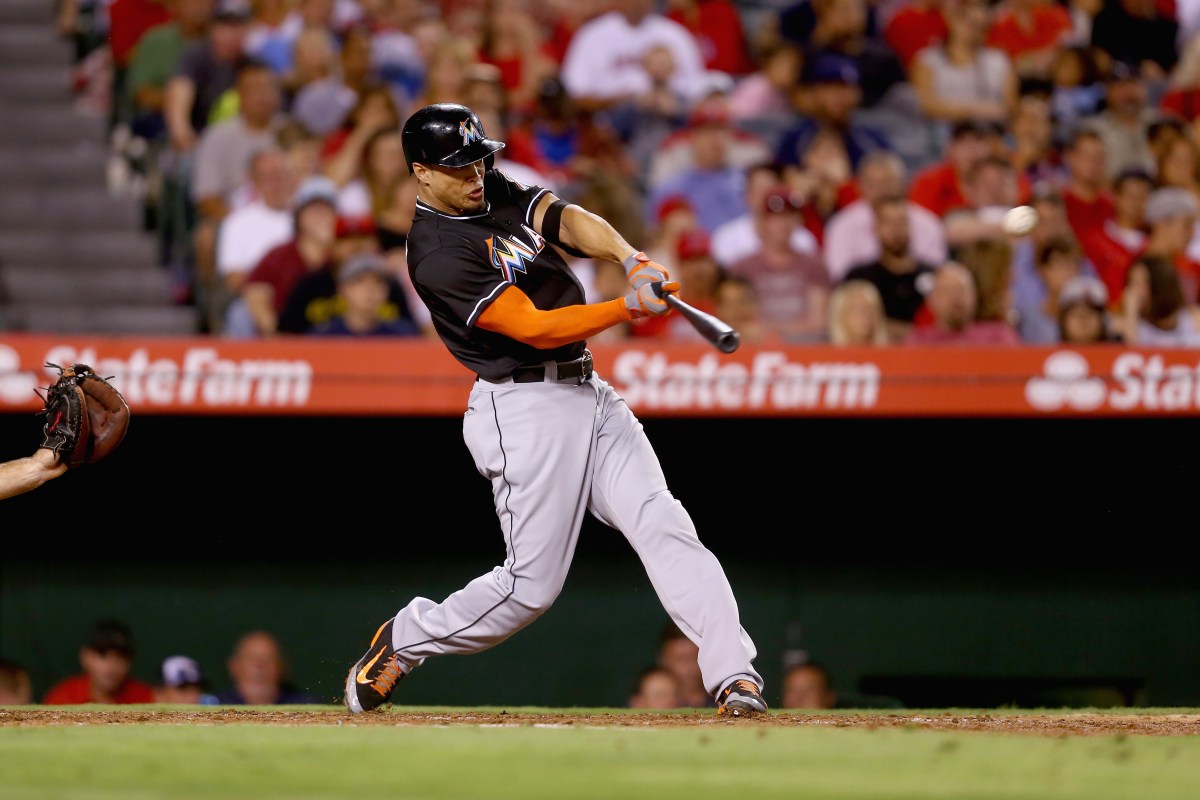 ANAHEIM, CA - AUGUST 25: Giancarlo Stanton #27 of the Miami Marlins hits a three-run home run against the Los Angeles Angels of Anaheim in the fourth inning at Angel Stadium of Anaheim on August 25, 2014 in Anaheim, California. (Photo by Jeff Gross/Getty Images)
Giancarlo Stanton is the premier power hitter in the game today, and he proved it during the home run derby Monday night. Check out his second swing — 497 feet.
Here's one more look:
His "average" home run distance — almost 422 feet.
Stanton finished the first round with 24(!) home runs. I think they're handing out white flags to the other players.