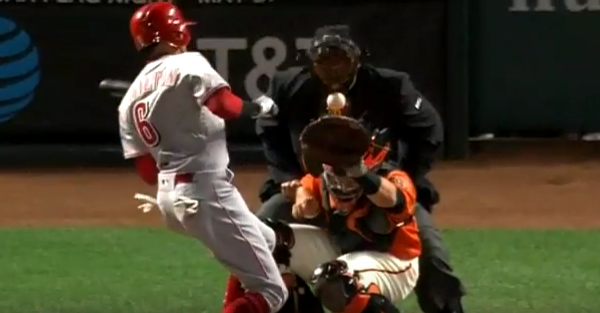 Umpires are tough. They get hit in all parts of their bodies by foul tips that ricochet into them.
Plate umpire Tony Randazzo learned that the hard, and painful, way.
Randazzo took a 91 mile-per-hour fastball from San Francisco Giants pitcher Johnny Cueto straight to the face mask. I mean, straight. It wasn't a foul tip, and it didn't clip off the glove of Giants catcher Buster Posey. The pitch crashed into Randanzzo, and he was in agony.
Randanzzo was hit  in the fifth inning, and when the game went to extra innings, somehow managed to stay in until the 13th, which is when he left the game.'