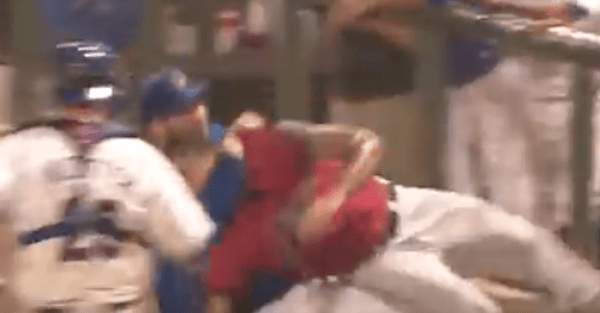 In the 10th inning of an 8-8 Can-Am League game, New Jersey Jackals closer Fernando Cruz sprinted behind the home plate and tried to attack the Rockland Boulders dugout before he was grabbed around the neck and thrown to the ground.
According to Deadspin, tensions rose when Cruz hit the opposition with a pitch to walk in a run just one inning earlier. The two proceeded to jaw back and forth before the benches emptied.
Cruz was reportedly suspended five games.