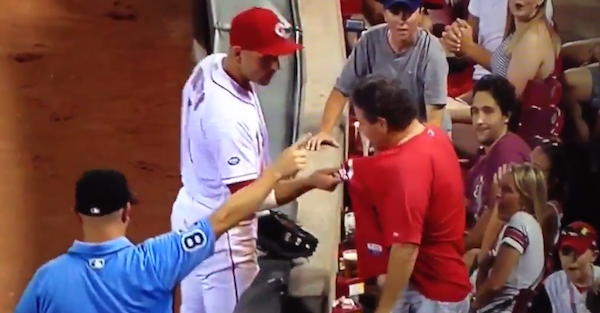 With the St. Louis Cardinals up 3-2 in the top of the seventh, Joey Votto went to make a routine pop fly out by leaning into the stands, when a Cincinnati Reds fan accidentally got in the way.
Votto missed the pop fly, then stared down the fan in disgust before clarifying the guy was a Reds fan by popping the logo on his shirt.
It didn't take long for the former All-Star to make amends, giving the fan an autographed ball. The Reds would come back to win on a walk-off home run, 7-5.