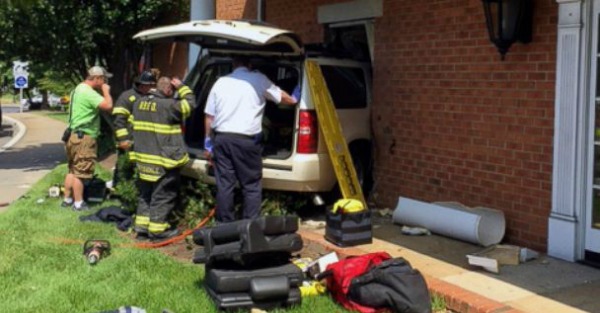 Total Fan Forum via Twitter
John Valentin, a former baseball player who spent most of his career with the Boston Red Sox, and his mother were involved in a frightening crash during which a car barreled through a building.
Red Bank Police Chief Darren McConnell said, in a story in the New York Daily News, that Valentin, now 50, was driving in Red Bank, NJ, when the car left the road and slammed into an unoccupied building. More than half the SUV went through the building, and Valentin and his 71-year-old mother suffered non-life threatening injuries. McConnell said Valentin may have suffered some sort of medical episode before the crash,
Valentin played his first 10 seasons with the Boston Red Sox, and in 1995, won the Silver Slugger Award as American League's top hitting shortstop, when he slashed .298/. 399/.533 with  27 home runs and 102 RBI. He played his final season in 2002 with the New York Mets. Since 2008, he's served as a manager or coach in the Los Angeles Dodgers system on a number of levels.