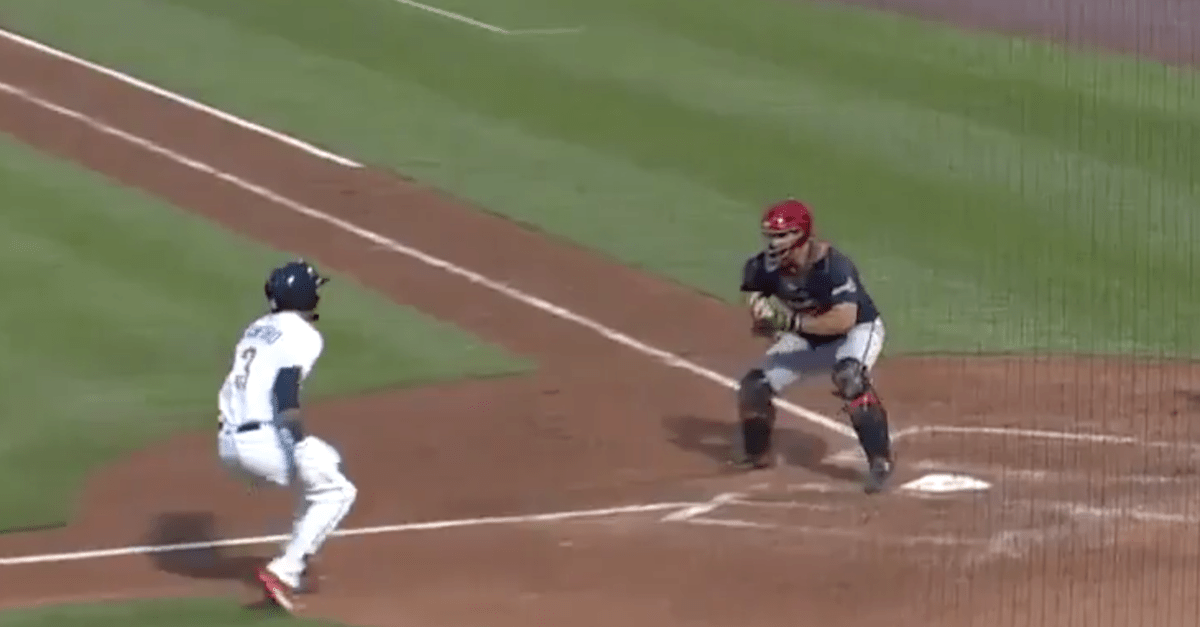 @IronPigs/Twitter
What's the only thing that can make an inside-the-park grand slam more exciting? Scoring an inside-the-park grand slam by evading a play at the plate.
That's what happened to J.P. Crawford, a Phillies shortstop prospect playing with the AAA Lehigh Valley IronPigs during an 8-2 win over the Gwinnett Braves.
Crawford miraculously evaded a questionable tag attempt by Braves catcher David Freitas after pausing, then sliding into home plate as seen below:
The grand slam helped the IronPigs jump ahead after facing a 1-1 tie game and score an additional three runs to win in a blowout.