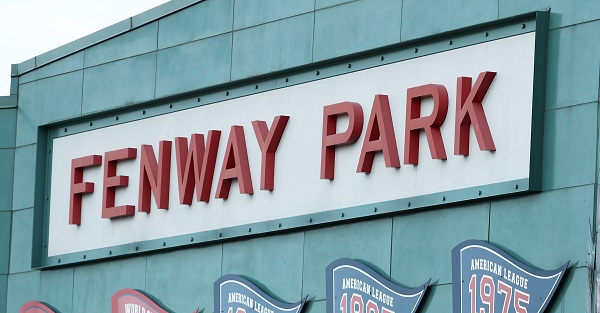 Maddie Meyer/Getty Images
BOSTON, MA - SEPTEMBER 14: A view of the grandstand during the seventh inning at Fenway Park on September 14, 2017 in Boston, Massachusetts. (Photo by Maddie Meyer/Getty Images)
It has been a few days since Las Vegas suffered domestic terrorism in the form of a gunman opening fire on an outdoor music festival near the city's famed Las Vegas strip. Since that, there has been an outpouring of support across the country for the embattled city and all those that contributed to lessening the damage done with heroism. In addition, there has been a sharp focus from the authorities on Stephen Paddock, who was the gunman that injured more than 500 patrons while killing 58 people, and Tom Winter of NBC News unearthed on Thursday that the gunman researched the area around Fenway Park in Boston.
First, Winter revealed that Paddock was researching areas in both Boston and Chicago, with the nugget that he even reserved a hotel near massive outdoor music festival Lolapalooza.
From there, he indicated that Boston police were made aware of the connection to the city and that an investigation was underway.
Finally, the report brought Fenway Park into play, bringing forth harrowing images of what potential damage could have been caused should Paddock have put together and executed a devastating plan in the city.
More and more information will come to light in the future but the thought of Stephen Paddock planning around Fenway Park is, quite simply, terrifying.