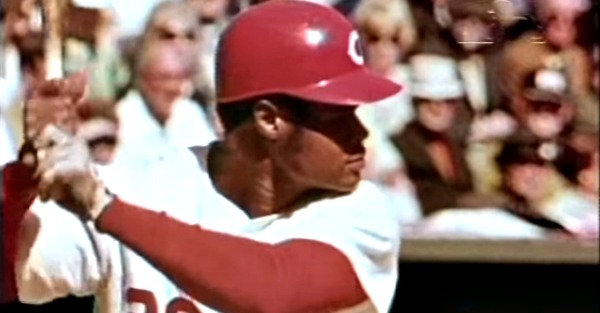 ASHOF via Youtube
Lee May, the powerful first baseman who played for the Cincinnati Reds and the Big Red machine before being traded away, has passed away. He was 74.
May was often a forgotten member of the teams he played for, overshadowed first by the players on the 1970 and 1971 Reds (Johnny Bench, Pete Rose, Tony Perez), and then by a blockbuster trade in 1971 that sent him and others to the Houston Astros for a package of players that includes future Hall of Famer Joe Morgan — a trade that propelled the Big Red Machine to dominance through the 1970s.
May had a stellar career himself, playing 18 seasons for Cincinnati (1965-1971); Houston (1972-1974); Baltimore (1975-1980); and Kansas City (1981-1982). He was a three-time All-Star who led the American League in RBI in 1976, with 109. He hit 20 or more home runs and drive in 80 or more runs 11 consecutive season, and finished his career with a .267 batting average, 354 home runs, 1,244 RBI and 2,031 hits.
He's also a member of the Reds, Orioles, and state of Alabama Hall of Fame.