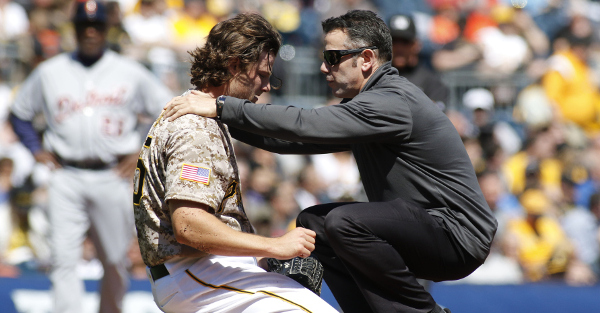 Baseball is a sport where reflexes could be the difference in literal life and death. Getting hit in the head or chest by a ball traveling 90-100mph can't spell anything positive for the recipient.
In a game against the Detroit Tigers, Gerrit Cole of the Pittsburgh Pirates had a brush with a similar situation. Gerrit nearly lost his head on a line drive from Jordan Zimmerman.
Thankfully, Cole has the requisite reflexes to avoid some serious head trauma.
What could have been disastrous turned out to just be a scary moment for all involved. I don't know how, but maybe pitchers should have some protective head gear as well.
[h/t Bro Bible]