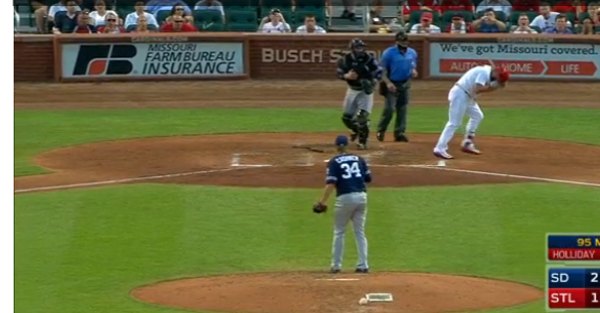 St. Louis Cardinals outfielder Matt Holliday took one heck of a shot to the mouth after being hit by a pitch from the Padres Andrew Cashner. Holliday looked completely out of it and was taken out of the game, but suffered no facial damage outside of a bloody nose.
Being hit by a pitch hurts. Being hit in the face by a 95-mph fast ball has to be an experience entirely on its own.
The Cardinals pretty much won all around, edging out the Padres 6-5, thanks to a three-run home run by Stephen Piscotty in the bottom of the eighth inning and a walk-off single by Aledmys Diaz in the ninth.
[h/t FTW]