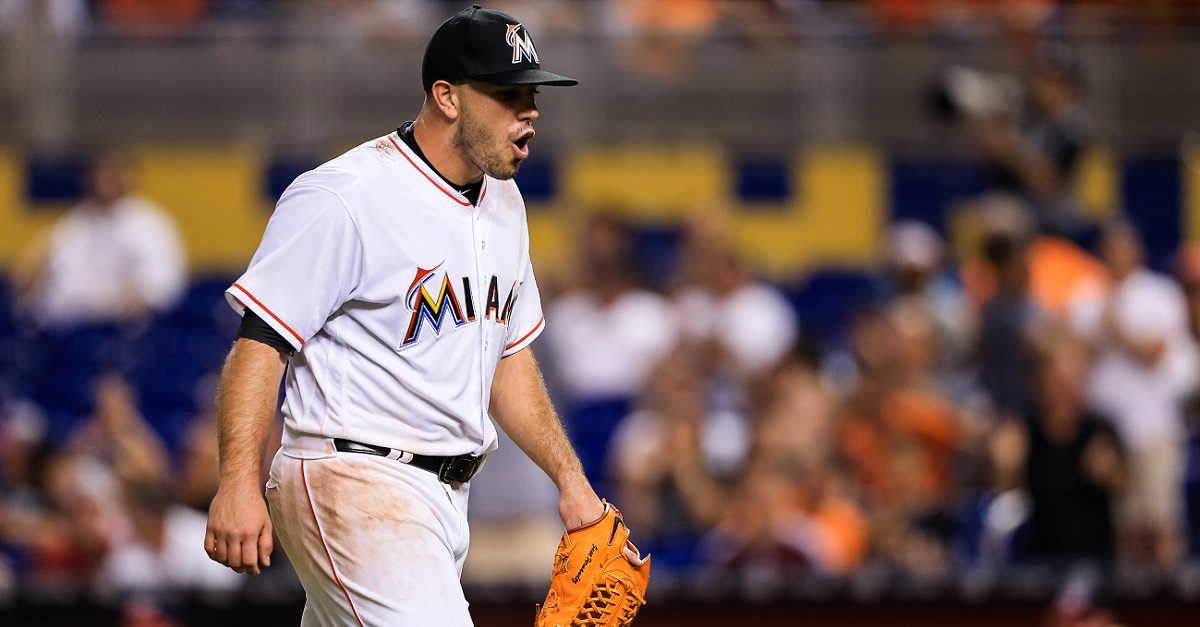 Rob Foldy/Getty Images
MIAMI, FL - SEPTEMBER 20: Jose Fernandez #16 of the Miami Marlins reacts during the game against the Washington Nationals at Marlins Park on September 20, 2016 in Miami, Florida. (Photo by Rob Foldy/Getty Images)
One of the top young prospects in baseball reportedly had cocaine and high levels of alcohol (nearly two times the legal limit) in his blood when he "likely" crashed his boat into a rock jetty back in late September, per the Miami New Times.
Related: This emotional video made fans open up about how much they will miss Jose Fernandez
According to the report, it's not known who was piloting the boat, but family members reportedly noted it was likely the pitcher, who had only met one of the passengers that fateful night and the other didn't know how to pilot a boat.
The report also notes both men also had alcohol in their systems and one of the men also tested positive for cocaine.
Fernandez was killed along with friends Eddy Rivera and Emilio Macias when his 32-foot boat crashed into a jetty around 3 a.m. Sunday morning. But, according to the Miami Herald, the 24-year-old first asked multiple teammates to go for a late-night spin on the water with him, and they all declined. One of them, outfielder Marcell Ozuna, pleaded with Fernandez not to go out on the water in the dark.
"That night I told him, 'Don't go out,'" Ozuna said. "Everybody knew he was crazy about that boat and loved being out on the water. I told him I couldn't go out that night because I had the kids and my wife waiting for me."
The 24-year-old Fernandez was a two-time All-Star, and he was already one of the best pitchers in the game despite his youth. In nearly 500 career innings, Fernandez had a 2.58 career ERA thanks to a great fastball and curveball. After recovering from Tommy John surgery in 2014, Fernandez had returned full-time to the mound this year, was he was in the middle of another fantastic season.