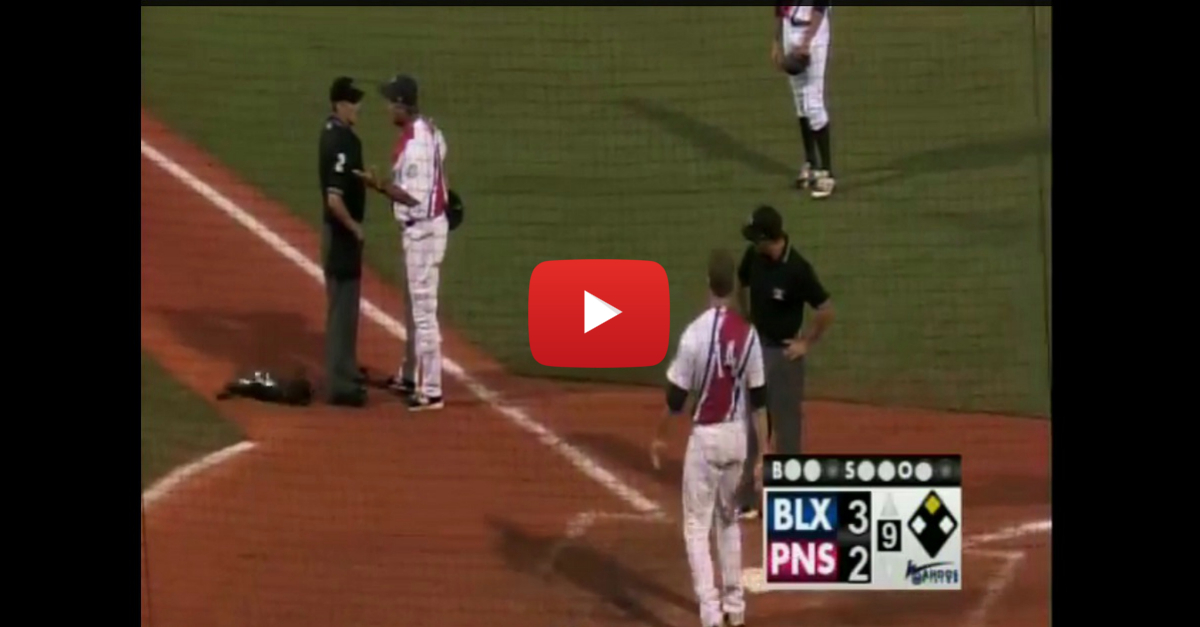 Baseball players and managers will get very upset when they think that they were ejected over nothing.
The Pensacola Blue Wahoos were on the field in the top of the ninth, trailing the Biloxi Shuckers 3-2. It was at this point where Wahoos catcher Kyle Skipworth was ejected by home plate umpire Alex Ziegler in between pitches. Skipworth went crazy over his perceived undeserved ejection, doing plenty afterwards to make up for it.
Wahoos manager Pat Kelly came in to backup his player, finally getting the hook himself after over a minute of arguing with Ziegler. Kelly made his ejection a little more dramatic, taking off his jersey and "ejecting" all of the umpires in return. This performance upstaged Skipworth, who had merely taken off his catcher's equipment and had thrown it in the direction of Ziegler.
The antics were for nothing, as Pensacola went on to lose 4-2 in front of a sellout crowd of 5,038.