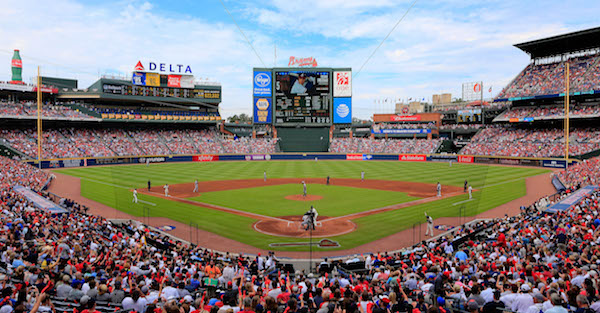 Daniel Shirey/Getty Images
ATLANTA, GA - OCTOBER 02: A general view of the stadium during the game between the Atlanta Braves and the Detroit Tigers at Turner Field on October 2, 2016 in Atlanta, Georgia. (Photo by Daniel Shirey/Getty Images)
Few details are available after Atlanta Braves pitcher Matt Marksberry went in for a non-baseball related procedure, and is being treated for severe dehydration, per the Atlanta Journal Constitution.
According to the report, his Marksberry noted his brother is on life support, while others noted he was in a medically induced coma.
"Rumors spread among friends of Marksberry on Facebook and Twitter that he had suffered a stroke and collapsed lung during the procedure. The Braves would not comment on either of those or other details.
A post on his brother Ethan Marksberry's Facebook page at about 2 p.m. Wednesday afternoon said that Ethan had received a phone call from his mother and found out his brother was on life support. His parents were traveling to Florida from their Ohio home Wednesday after learning of his condition."
HIPAA restrictions reportedly prohibit the team from sharing any other information.
The latest tweets from Marksberry's account show troubling signs:
Marksberry, 26 years old, was a 15th-round pick in 2013 and spent most of the year for Triple-A Gwinnett. Marksberry is 0-3 over his MLB career with a 5.06 ERA.