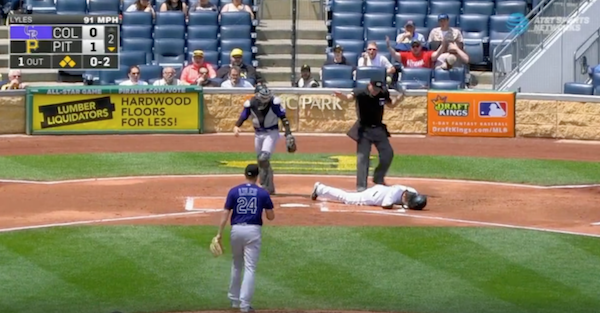 Ryan Vogelsong's day was ended in the bottom of the second inning when he took a bases-loaded pitch off the left cheekbone from Jordan Lyles in a terrifying moment of the Colorado Rockies-Pittsburgh Pirates contest Monday afternoon.
Vogelsong was able to sit up, but he was stretchered off the diamond and taken to a hospital.
We'll continue to update this story as more information becomes available.