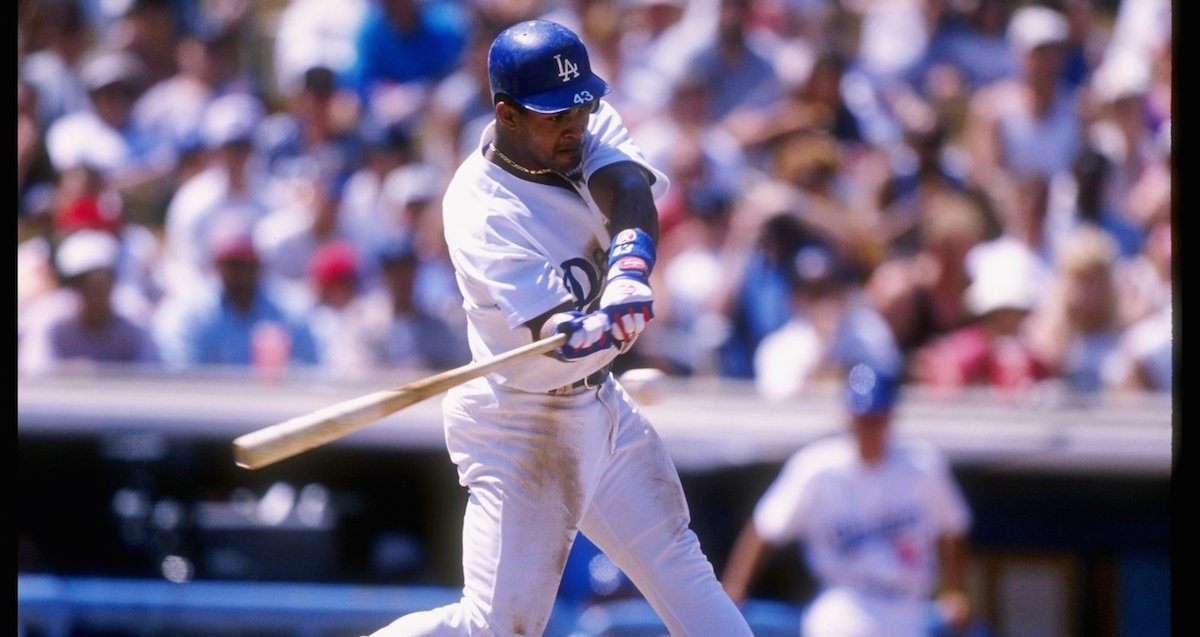 Al Bello/Allsport (Getty Images)
3 Sep 1995: Outfielder Raul Mondesi of the Los Angeles Dodgers swings during a game against the Montreal Expos at Dodger Stadium in Los Angeles, California. The Dodgers won the game, 6-3. Mandatory Credit: Al Bello /Allsport
Retired baseball player Raul Mondesi, a former All-Star outfielder, has been sentenced to eight years in prison in his native Dominican Republic for political corruption, per New York Post.
Mondesi was convicted of corruption and mishandling of public funds during his mayorship of his hometown, San Cristóbal, from 2010-16 by a three-judge panel. The former slugger was also prohibited from holding public office for 10 years, as well as fined 60 million pesos, which is equal to $1.27 million in U.S. dollars.
Mondesi played in the major leagues for 13 seasons, beginning his career with the Los Angeles Dodgers, where he was named NL Rookie of the year in 1994, an all-star in 1995 and a Gold Glove Award winner in 1995 and 1997.
The former outfielder also played for the Toronto Blue Jays (2000-02), New York Yankees (2002-03), Arizona Diamondbacks (2003), Pittsburgh Pirates (2004), Anaheim Angels (2004) and Atlanta Braves (2005).
Mondesi hit for a .273 batting average, 271 home runs and 860 RBIs during his 13-year MLB career. His son, Raul A. Mondesi, is currently a second baseman for the Kansas City Royals