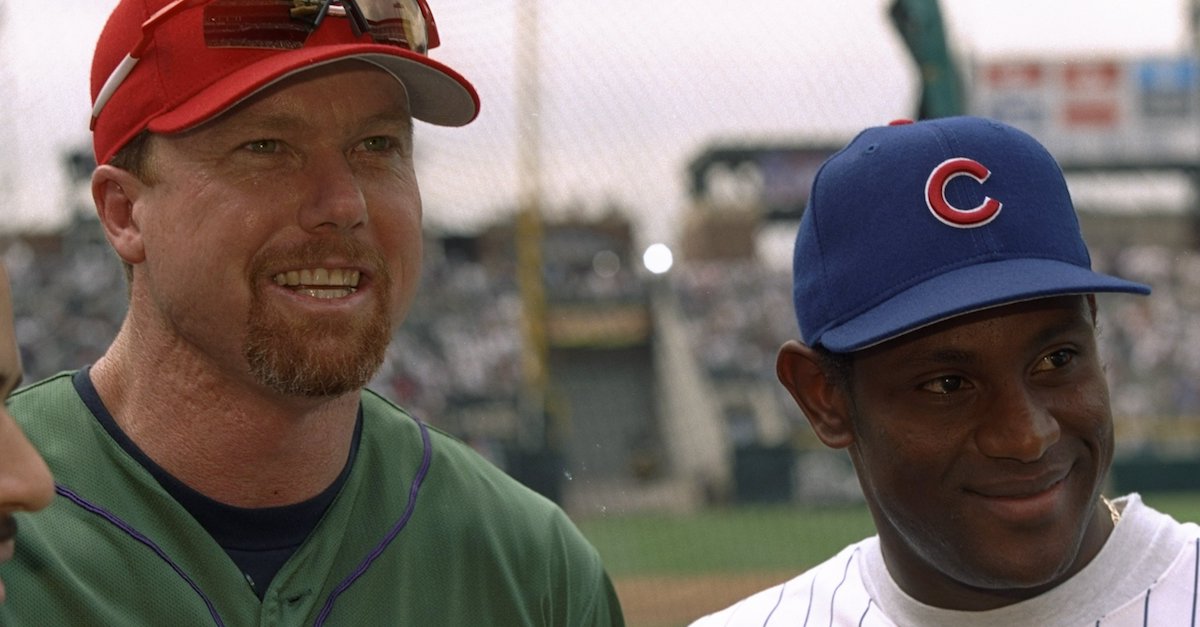 Jed Jacobsohn/Getty Images
7 Jul 1998: American Leaguer player Mark McGwire #25 of the St Louis Cardinals and Sammy Sosa #21 of the Chicago Cubs answer questions during the Major League Baseball All-Star Game at Coors Field in Denver, Colorado.The American League defeated the
Former Chicago Cubs outfielder Sammy Sosa, who helped save baseball in 1998 with his epic home run duel with St. Louis Cardinals slugger Mark McGwire, has taken a dramatic turn in his appearance in recent years.
After his shocking ESPN appearance drew headlines, his latest look is also taking over the baseball world.
Here's how he looked just a few months ago:
And here's the transformation over the years:
Despite breaking Roger Maris's single-season record of 61 home runs with 66 of his own compared to McGwire's 70, Sosa will likely never reach the Hall of Fame due to steroid allegations.
Sosa is a one-time MVP, seven-time All-Star and six-time Silver Slugger. He finished with more than 600 home runs in his 18-year career.