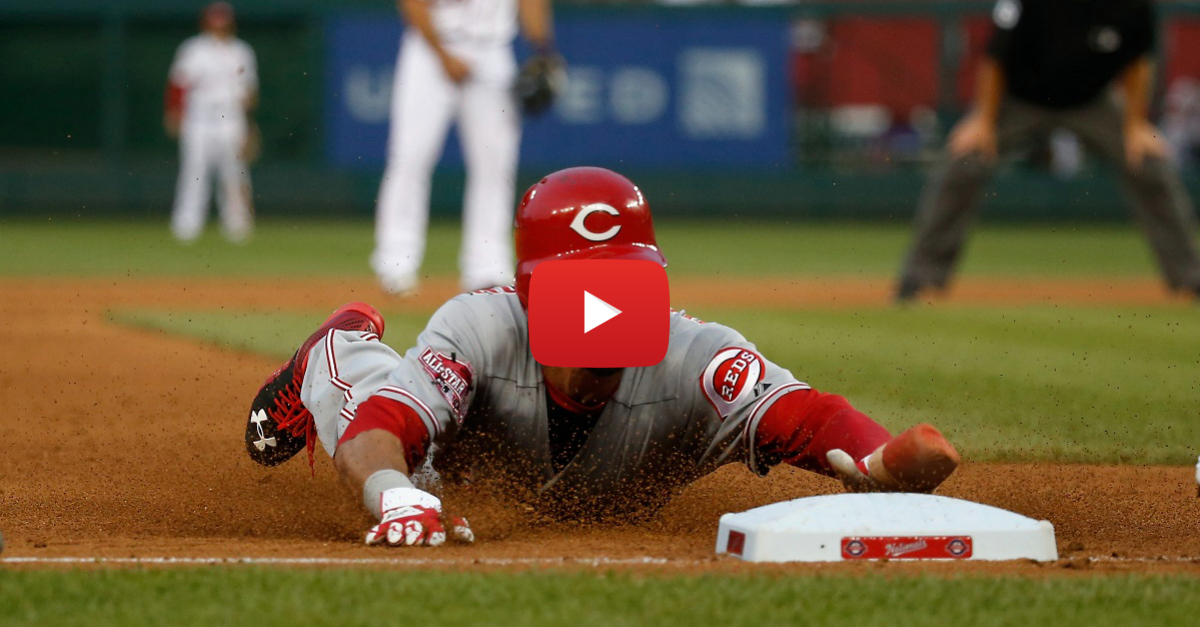 Generated by IJG JPEG Library
Cincinnati outfielder Billy Hamilton may be the fastest player in baseball, and if he keeps doing stuff like this, it's going to be hard to say he isn't.
In a heads up play, Hamilton steals third base on the catcher's routine throw back to the pitcher. There wasn't an error and no one dropped anything; the Marlins did nothing in particular to screw up on this play. Hamilton is just that fast and was able to take advantage of no one expecting him to run.
The Marlins got the last laugh, however, winning the game by blowout fashion with a score of 14-3. The steal did help Hamilton add to his MLB lead, though, as he now has 44 steals on the season. Miami's Dee Gordon is second in the league in steals with 33.
[h/t VICE]