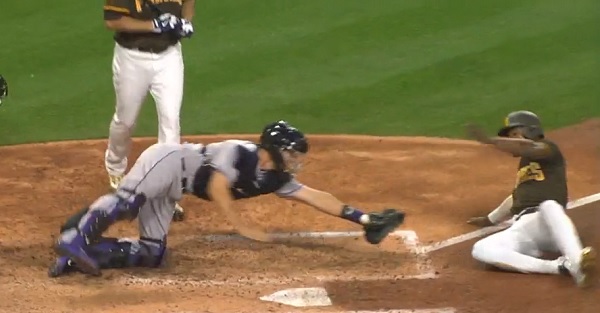 https://twitter.com/Cut4/status/739126917144580096/photo/1
The straight steal of home plate is one of the most difficult plays to pull off in all of professional sports. You have to have the right quickness and speed, the timing has to be perfect, and you have to be a little lucky.
Melvin Upton Jr. hit all three of those things on this play, and he even added something extra at the end.
The San Diego Padres had a 3-0 lead in the bottom of the fourth inning when this play happened. With the bases loaded and only one out, Upton took the huge gamble and broke towards home when he saw his opportunity.
Not only did the ball beat Upton to home, but Colorado Rockies catch Nick Hundley was actually in a position to make the tag. Upton would not be denied, however, as the veteran outfielder was able to twist his body during the slide and get his hand over the tag in order to complete the steal.
That steal wound up being the final run of the game, as the Padres won 4-0.