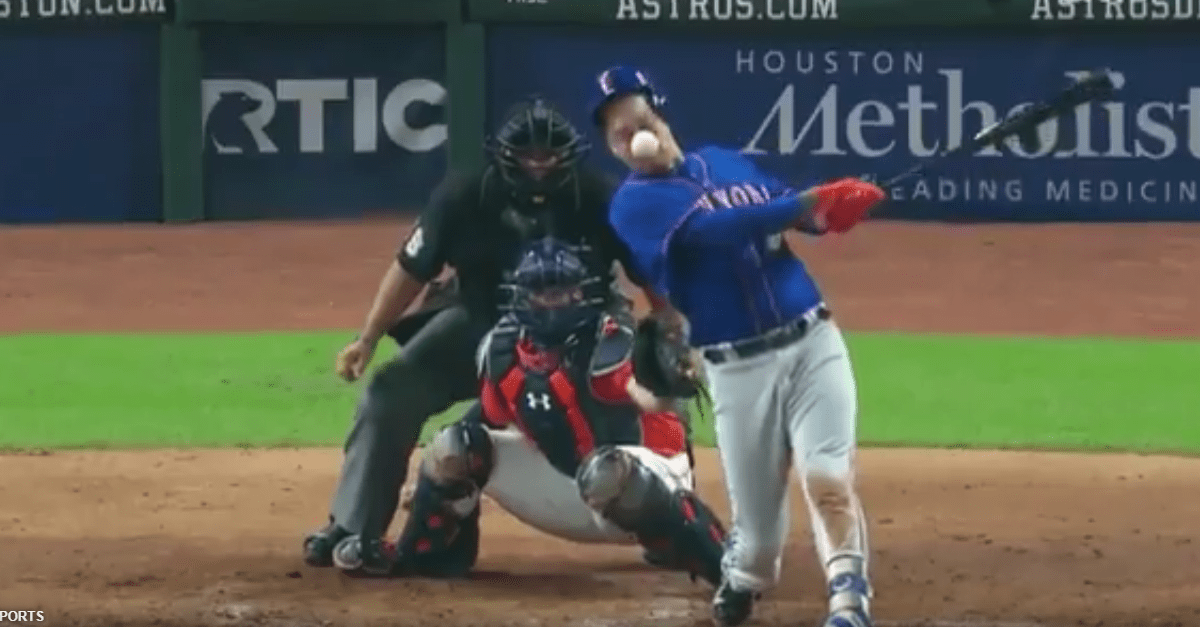 All Grind Sports Twitter
It's not unusual to see a baseball player get hit with a pitch.
It's extremely unusual to see a player hit himself in the face.
That's what happened Saturday in the fourth inning of the New York Mets-Houston Astros game. Mets third baseman Wilmer Flores swung at a pitch, fouled it off, and it crashed into his face.
Flores immediately dropped to the ground as blood poured from his nose.
After the trainers came on to the field with a cloth, Flores left the game.
The New York Post reported he was taken to a hospital to be examined.