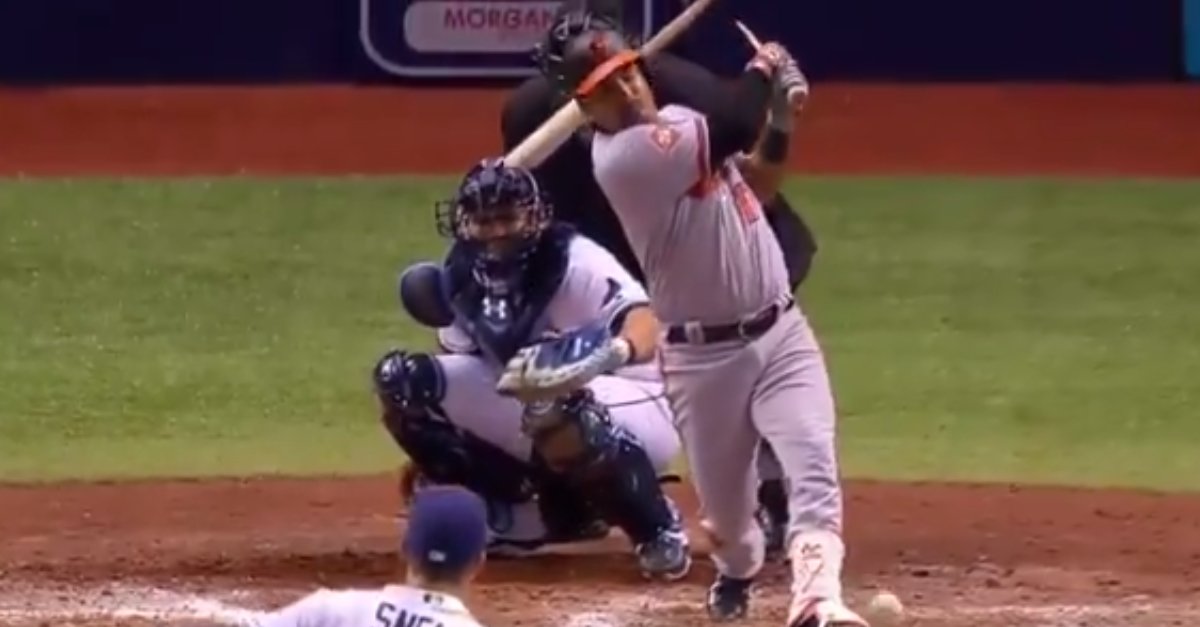 WatchStadium.com via Twitter
Being a catcher is the most demanding — and dangerous — position on the baseball diamond. The squatting. The foul tips off the fingers and mask. The constant up and down movement.
Wilson Ramos, catcher of the Tampa Bay Rays, showed how dangerous catching is during a game against the Baltimore Orioles on Monday night. Rueben Tejada of the O's swung at a pitch and broke his bat, which hit Ramos in the head.
Yeah. The slow motion is even more frightening:
Ramos went down fast, but quickly got up. He did leave the field under his own power. Ramos, according to WTSP-TV in Tampa, needed six(!) staples in his head to close his wound. He's being monitored under baseball's concussion protocol.
How tough are catchers? Here he is, walking off the field, as if to say, "Eh, just a nick."