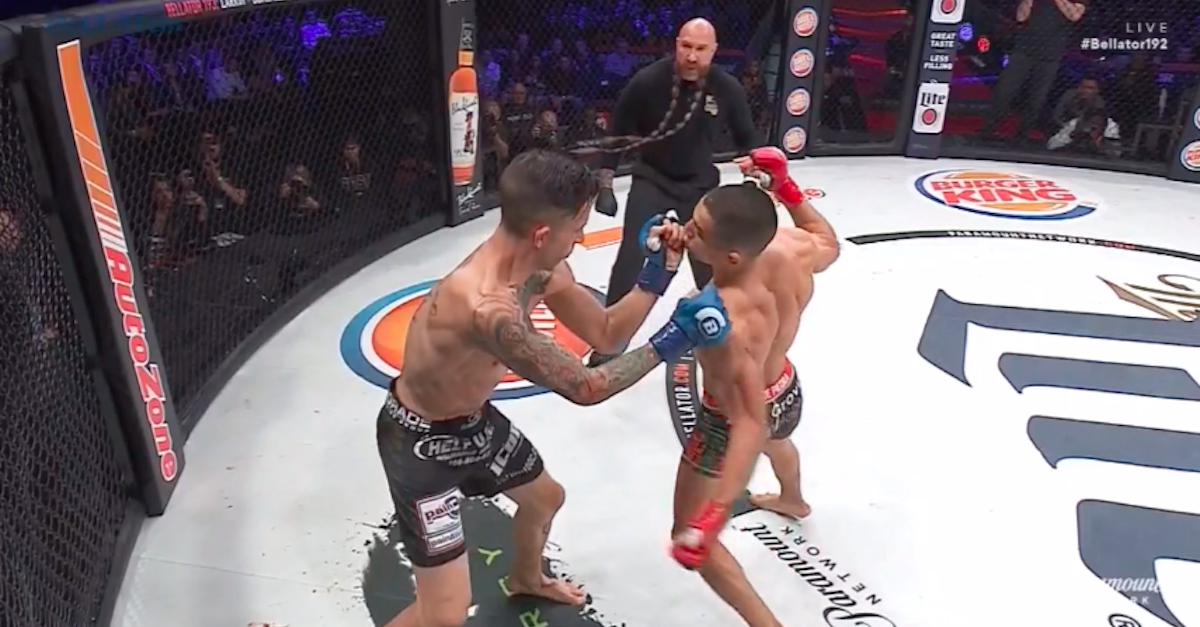 Paramount Network screenshot
Fight in just his third Bellator bout, featherweight fighter Aaron Pico had a dominant showing Saturday night in Inglewood, California, when he earned a 37-second knockout against Shane Kruchten with a nasty liver shot.
Pico (2-1) was aggressive from the opening bell, hitting Kruchten (12-4) with a nasty left body shot early in the round that sent him falling backwards.
After Pico refused to climb into Kruchten's guard, he hit him with another devastating body shot to end his opponent's night.