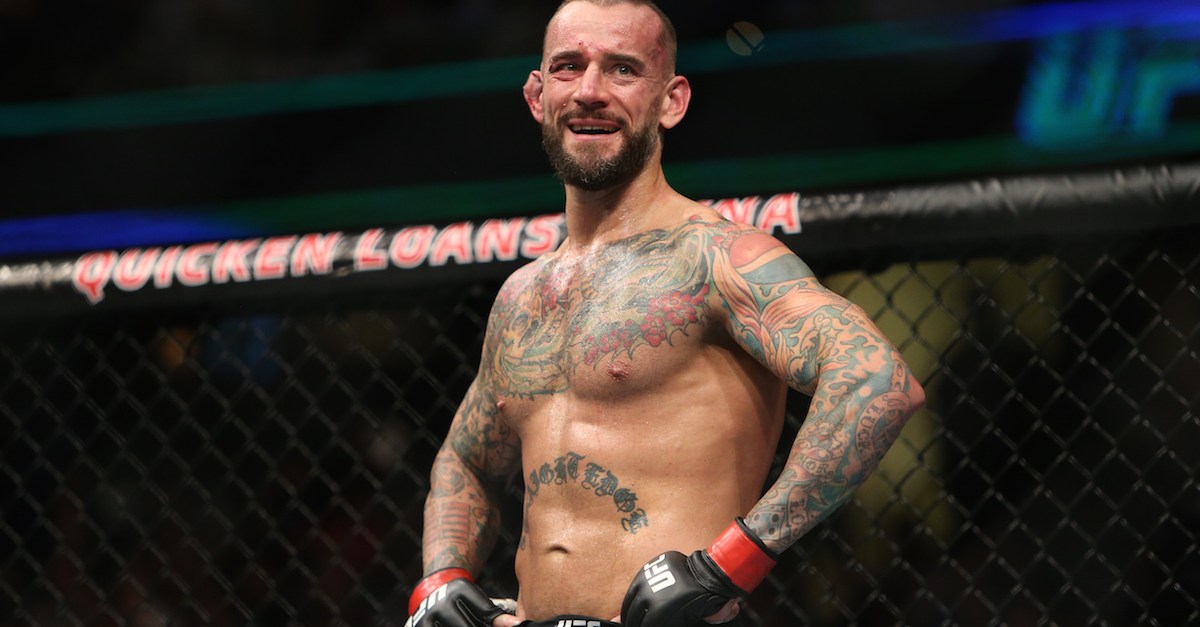 Rey Del Rio/Getty Images
CLEVELAND, OH - SEPTEMBER 10: CM Punk reacts to his loss to Mickey Gall during the UFC 203 event at Quicken Loans Arena on September 10, 2016 in Cleveland, Ohio. (Photo by Rey Del Rio/Getty Images)
Former WWE Champion and current UFC competitor Phil "CM Punk" Brooks reportedly has a second MMA fight in the works.
Punk (0-1 MMA, 0-1 UFC), who hasn't competed since his first-round submission loss to Mickey Gall at UFC 203 in September, is still keen on competing. According to an Instagram post by trainer Duke Roufus, who works as the former wrestler's head coach at Roufusport in Milwaukee, Punk is scheduled to fight an opponent to be determined later.
https://www.instagram.com/p/BXNpfv5jn8L/
Punk, who joined UFC officially in December 2014, has had a questionable status with the company since his debut last year.
News of the potential fight is surprising considering UFC President Dana White has been asked numerous times about Punk since UFC 203, and while he's never confirmed whether he'd compete again, he did say it's "probably not" going to happen.