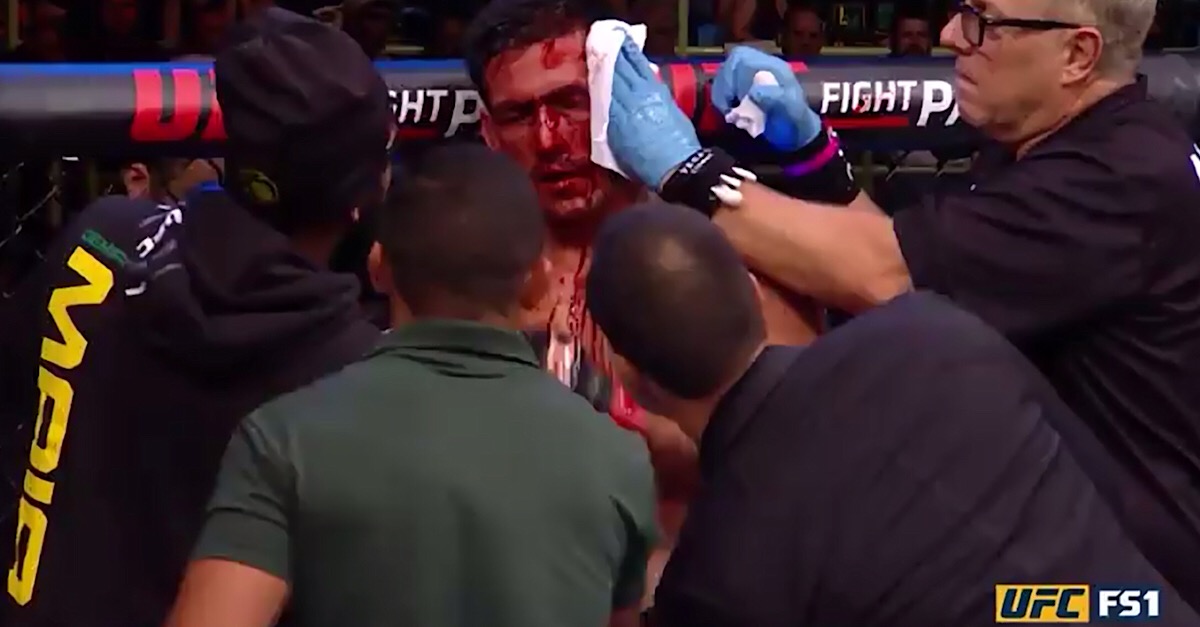 Clippit screenshot
No. 7-ranked Colby Covington (13-1) was absolutely ferocious in his UFC Fight Night 119 decision victory over No. 3 Damian Maia (25-9) in São Paulo, Brazil.
Covington attacked Maia the entire bout, refusing his relentless attack and stuffing Maia's repeated takedown attempts. In the third and final round, Covington's takedown stuff resulted in brutal ground-and-pound that left Maia a bloody mess.
After the fight, as Covington mimicked calling for a championship around his waist, he yelled, "Brazil you're a dump, Tyron Woodley, I want my Welterweight Championship."
That led to the Brazilian fans pelting him with trash.
Covington has won five consecutive fights, and Woodley would be the logical next choice.
Maia has lost back-t0-back fights.