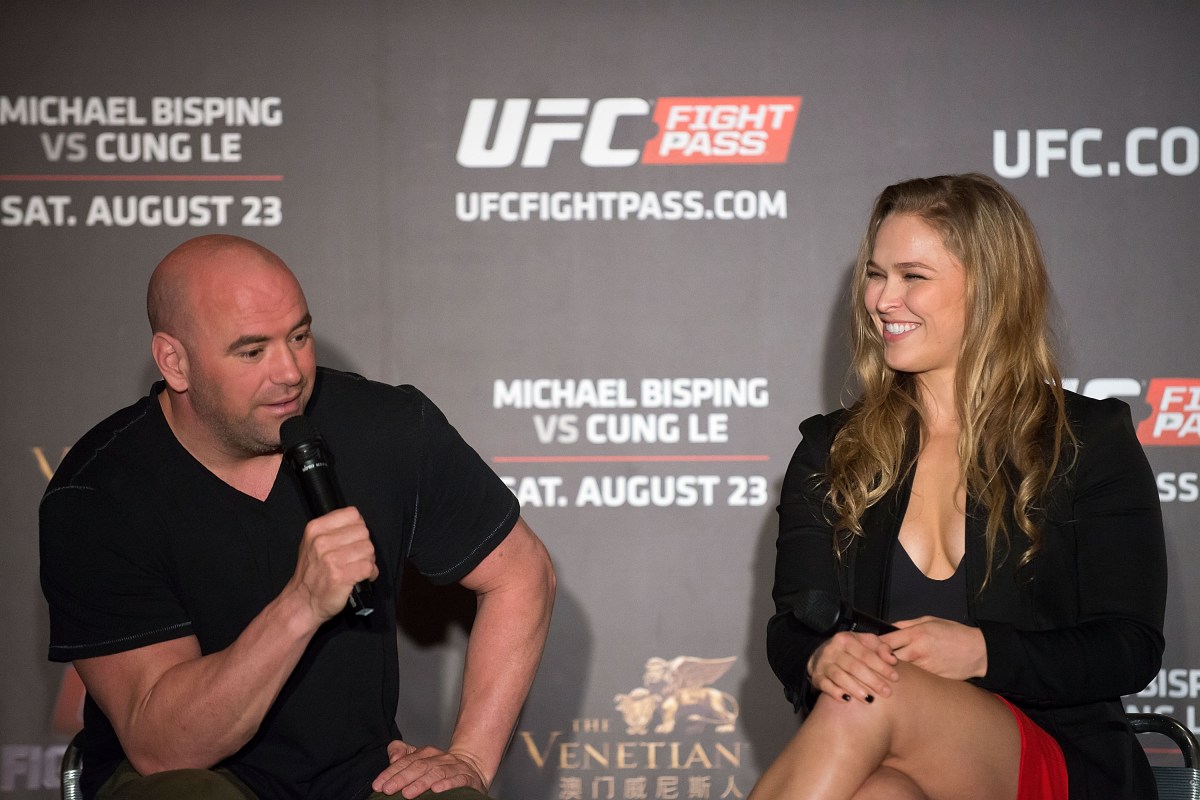 Anthony Kwan/Getty Images
HONG KONG - AUGUST 20: UFC President Dana White and UFC women's bantamweight champion Ronda Rousey at a Q&A session during the Macao UFC Fight Night Press Conference at the Four Season Hotel on August 20, 2014 in Hong Kong. (Photo by Anthony Kwan/Getty Images)
Ronda Rousey and fellow UFC fighter Travis Browne are getting married this weekend, but UFC president Dana White will not be in attendance for the ceremony.
But White has a pretty good reason for not attending the ceremony. The wedding is being held at the same time as Conor McGregor and Floyd Mayweather's historic boxing match on Saturday night.
White was on the Rich Eisen Show, and he discussed missing the wedding at the 4:55 mark of this clip.
Related: UFC releases more video of Conor McGregor utterly embarrassing former IBF and WBA World Champion Paulie Malignaggi
White said Rousey is in a "good place" and hasn't announced her retirement yet.
It's a pretty odd time for the two to get married considering how big this fight is and the fact that there's a UFC fighter involved.
Either way, White has a great excuse for not attending the ceremony.
(h/t The Spun)