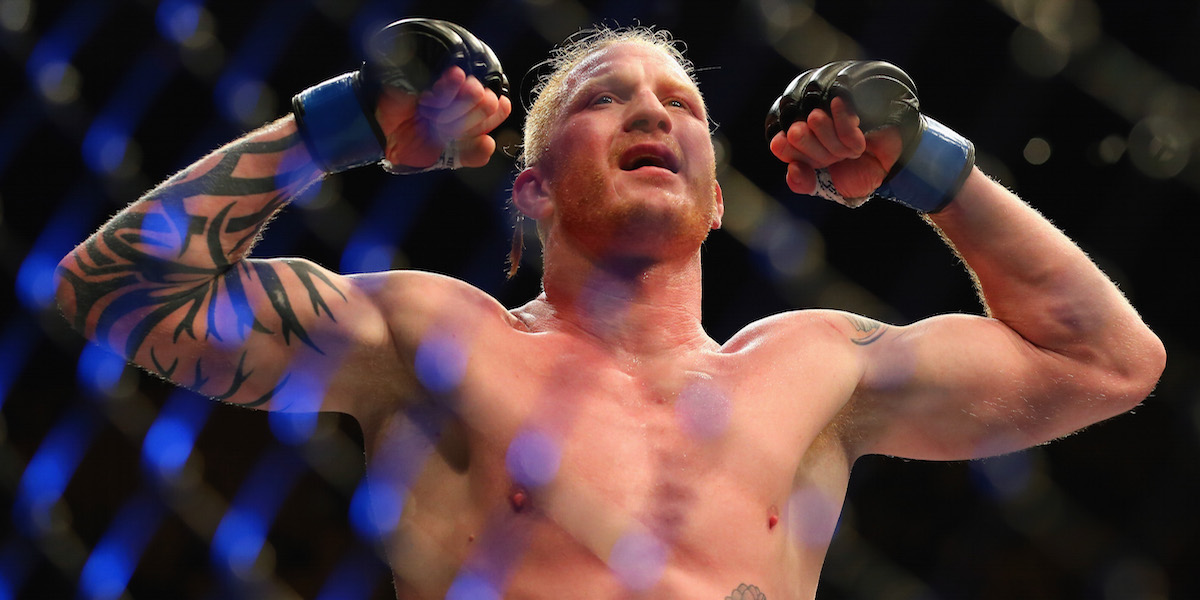 Maddie Meyer/Getty Images
BOSTON, MA - JANUARY 17: Ed Herman celebrates defeating Tim Boetsch (not pictured) in their light heavyweight bout during UFC Fight Night 81 at TD Banknorth Garden on January 17, 2016 in Boston, Massachusetts. (Photo by Maddie Meyer/Getty Images)
This one may be hard to take if you're squeamish.
UFC light heavyweight Ed "Short Fuse" Herman (23-13 MMA) shared a gruesome photo on Instagram Tuesday, which appears to be the tip of his left index finger ripped completely to shreds.
Here's the caption Herman provided — as a fair warning for what's below:
"Ripped the tip of my finger off today f*** when it rains it pours baby #pain #blood #bone #ouch"
Short fuse, indeed.
One can only imagine how or why this happened. Either way, major cred to Herman for not only taking the injury like a champ but no-selling it enough to post an IG picture.