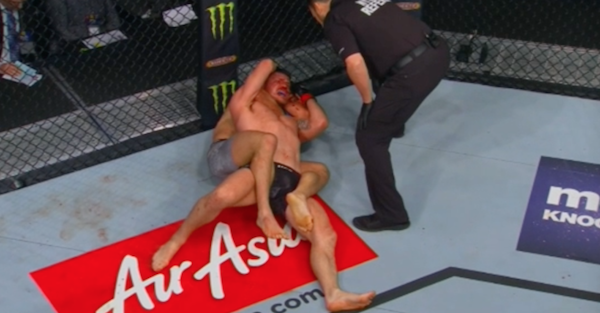 UFC screenshot
Georges St-Pierre (26-2) choked Michael Bisping (30-8) unconscious to win the Middleweight Championship at UFC 217 at Madison Square Garden in New York City.
Round 1
GSP looked as good as he ever has opening up the first round, connecting on stiff jabs and a takedown of the champ.
Round 2
Bisping slipped an overhand and popped GSP to stun him momentarily. GSP landed the takedown of Bisping, but the champ was able to hip escape.
Round 3
GSP got the takedown to open the third round yet again. He looked gassed in the second round, and it was an interesting decision to go to the ground, exerting more energy early. From his back, Bisping cut GSP and blood went everywhere. GSP rocked Bisping late, then took his back and choked him out.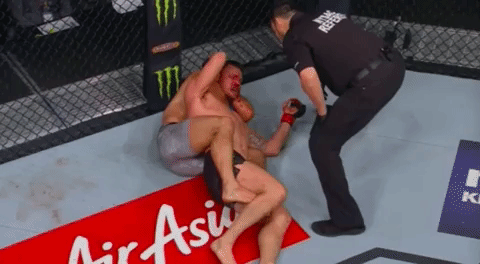 Bisping won five consecutive bouts heading into Saturday night's main event. The defending Middleweight Champion won three consecutive fights before beating Luke Rockhold for the title in June 2016 by knockout and Dan Henderson by decision in the legend's retirement fight in October 2016.
GSP returned to the Octagon after a five-year layoff. His last loss came all the way back in 2007, with 13 consecutive wins before the sudden disappearance from the UFC. His last seven fights ended in decision.