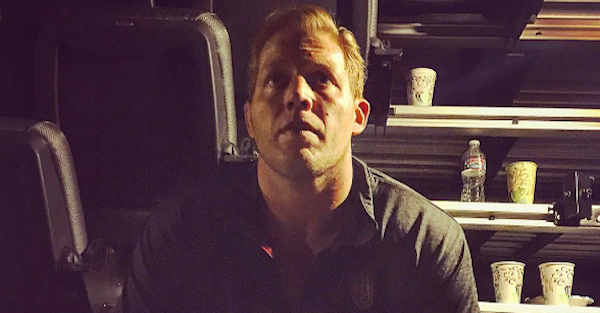 Jack Swagger/Facebook
JackSwagger/Facebook
Jake Hager, better known as former WWE superstar Jack Swagger, has officially signed with the Bellator MMA promotion.
Hager, 35, announced his decision during an appearance on The MMA Hour with Ariel Helwani and said he plans on making his debut in 2018. Bellator's official Twitter account also shared a video of the former world champion signing his contract.
Hager spent 11 years working for WWE both in its developmental territories and as a mainstay on both RAW and SmackDown prior to his release last March. During that span, he won the World Heavyweight, ECW and United States Championships and was also a Money in the Bank winner.
Hager was a standout amateur wrestler at the University of Oklahoma, where he set the school single-season record for pins with 30 in 2006 and was an All-American for the 285-pound weight class.
Last month, the former champion revealed his interest in pursuing a career in mixed martial arts.